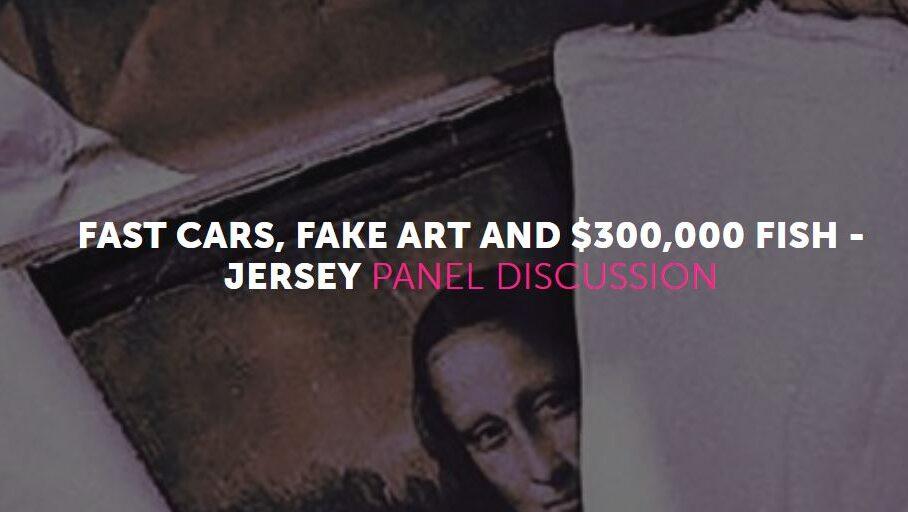 Fast cars, fake art and $300,000 fish – Jersey panel discussion
Collas Crill will host a pan-island discussion in conjunction with renowned onshore lawyer Tim Maxwell of Wedlake Bell in May.
The event – 'Fast cars, fake art and $300,000 fish'– will focus on the ever-changing collectible industry and the challenges high-net-worth individuals face as a result, including trustee instruction, impacts on inheritance plans, issues of authenticity, specialist advice and valuations, and wildlife crime.
The discussion has been spearheaded by Collas Crill Partner Wayne Atkinson in the Guernsey Corporate, Finance and Funds team, who has considerable expertise in anti-money laundering issues, investment funds, competition law, and contentious and associated issues arising from investor actions. Wayne is listed as a Next Generation Partner in Legal 500 and in band 4 in Chambers and Partners, UK 2023.
Tim is a recognised leader in the field of art law, and has been separately recognised for his expertise in other luxury assets, including collector cars, wine, musical instruments, jewellery and yachts. He has been involved in notable cases involving artist's rights, street art, attribution and authenticity, export and import, and fraud, fakes and forgeries. His clients range from artists to government institutions.
Wayne Atkinson said: "With many of these assets their scarcity and unusual nature is part of their attraction, but this brings with it problems and challenges. High-sale values can attract the unscrupulous who take advantage of the unwary to sell fake or illegally-obtained assets or those without proper documentation, or simply to use their high value as a means to launder the proceeds of other crime.
"The illegal trade in wildlife is estimated to be worth up to $20 billion per year and the underground art market perhaps a further $6 billion, so there is real risk for those interested in – or already holding on to – these kinds of assets being exposed to these issues. We hope to highlight some of the potential pitfalls and show how to avoid them."
If you are a trustee or director in the private wealth sector or a high-net-worth Individual, we look forward to welcoming you to what promises to be a fascinating insight into the world of collectibles.