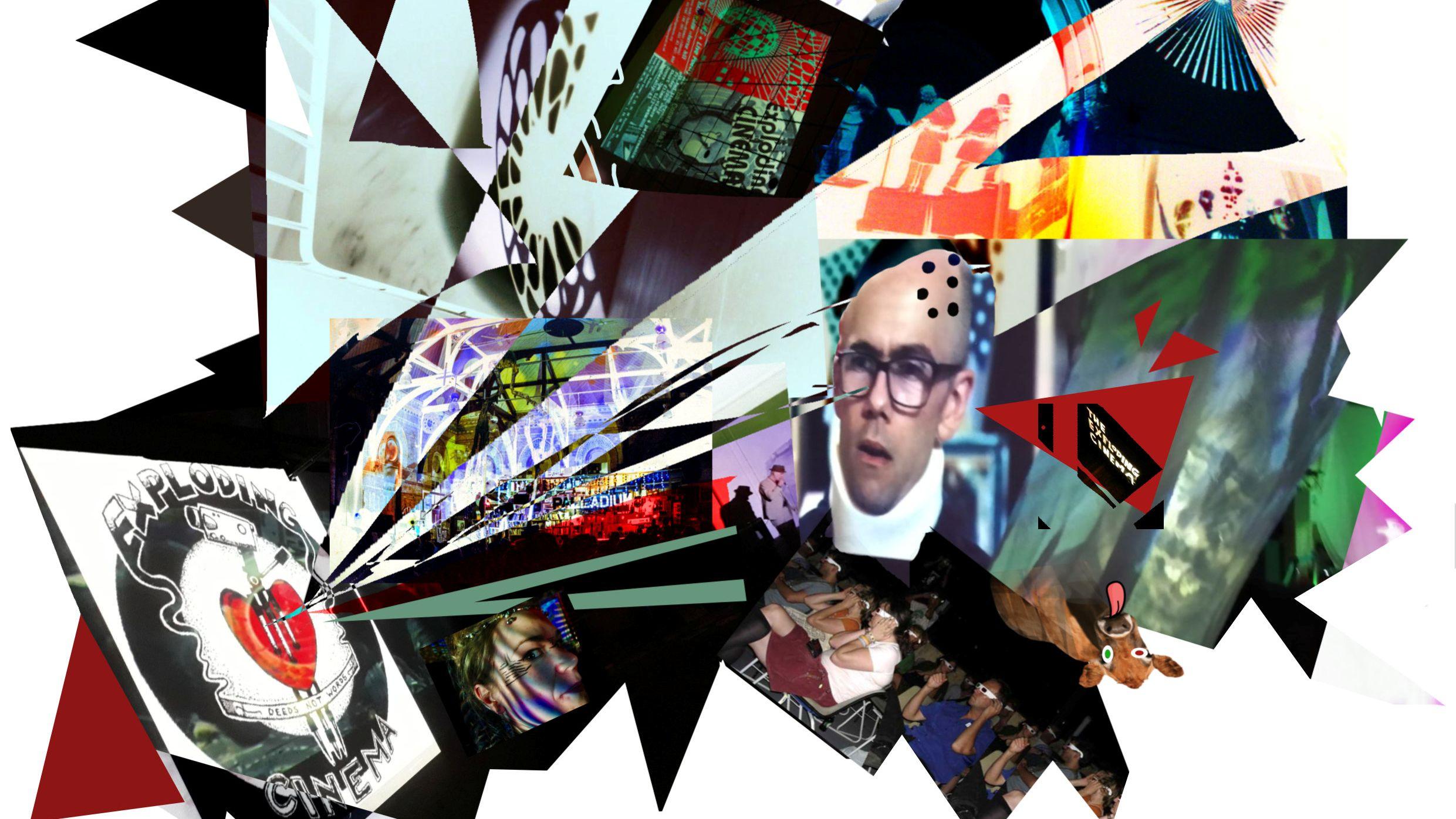 Exploding cinema screening
Two nights of underground short films featuring live music & mind-bending visuals at ArtHouse Jersey at Capital House
ArtHouse Jersey is delighted to present Exploding Cinema, two jam-packed nights of underground short films at ArtHouse Jersey at Capital House. Taking place between 6.30pm and 9.30pm on Saturday 3rd and Sunday 4th December, both nights will feature experimental, documentary and fiction films accompanied by live music and immoderately mind-bending visuals, offering a very different kind of night out.
For over 30 years Exploding Cinema, a raucous London film collective, have platformed short film in all its hybrid forms. With two fingers defiantly thrust in the face of convention, they have tirelessly championed rough and ready outsiders, the outrageously below radar, the 'quirkishly' beautiful and sometimes downright ugly.
Showcasing work from all over the world in squats, basements, car parks, swimming pools – anywhere they can project an image, they explode cinema beyond the screen across walls and ceilings wherever they go. And in their own words, it's: "high time they lit a torch for underground film in the Channel Islands".
Jersey based filmmakers were also invited to submit their own short films for the opportunity, which will be shown on both nights. These will be special events presenting work by members of the Exploding Cinema collective alongside work submitted through the open call. By submitting work via the Exploding Cinema website local filmmakers were also submitting to the general programme, so as well as being screened in Jersey, their work could be shown in London or elsewhere at future Exploding Cinema events.
Director of ArtHouse Jersey, Tom Dingle, said: "This will be the first time we've produced film events at ArtHouse Jersey at Capital House and we're excited to be able to do so with a collective as vibrant and exciting as Exploding Cinema. This has been a great opportunity for local filmmakers to showcase their skills and work with the support of a respected London based collective. The weekend screening nights should appeal to anyone who's looking for a fun and alternative night out compared to the usual St Helier offerings. The content will be lively and entertaining; visitors are recommended to bring an open mind…".