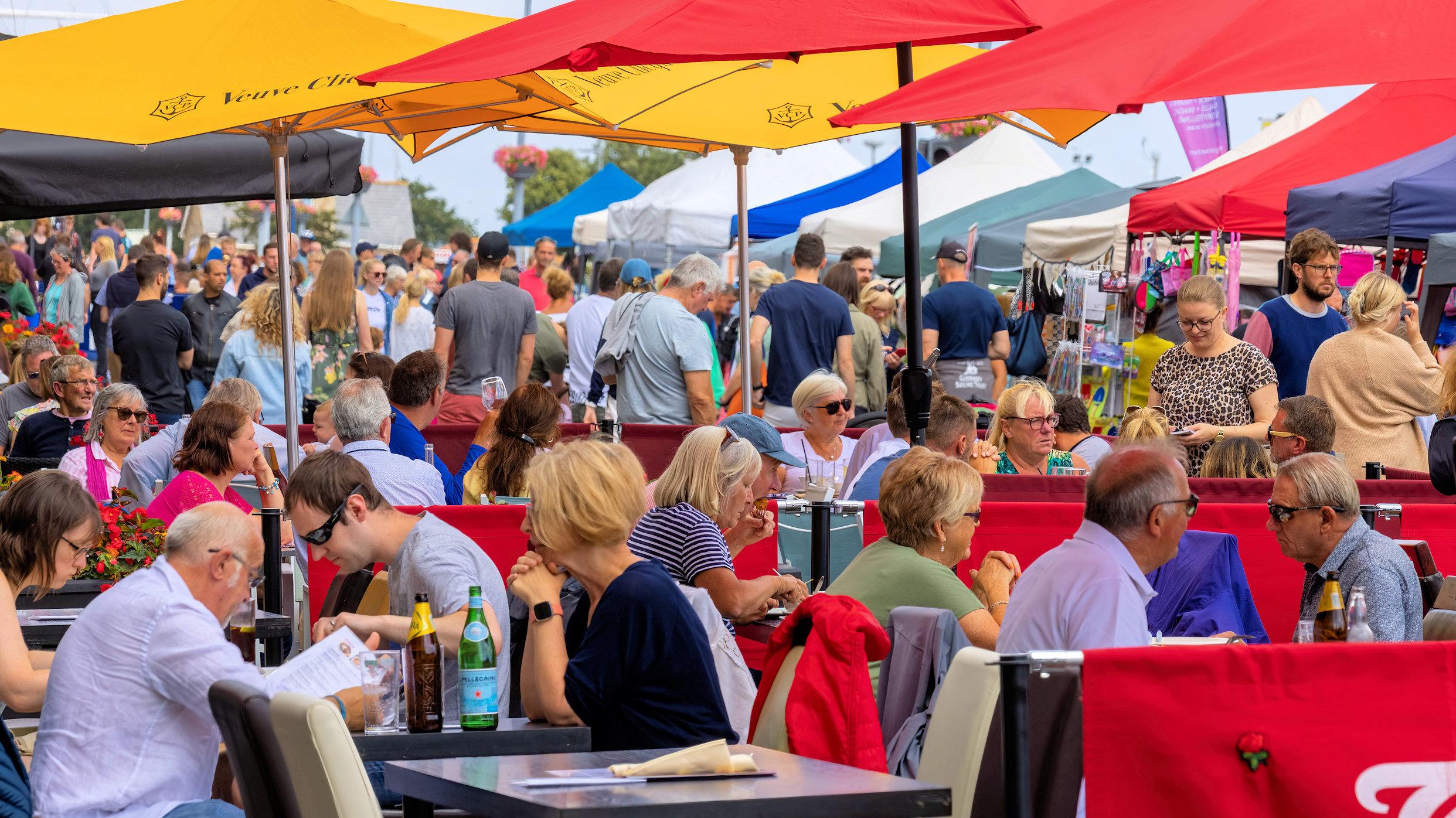 Eat drink and be local street party
The 'Eat Drink and be local' street parties (EDABL) will return this summer in an effort to celebrate and promote all that's grown, caught, reared, produced or harvested within the Guernsey Bailiwick.
The EDABL events will take place along the St Peter Port seafront on four Sundays, beginning on 12th June, 24th July, 14th August and ending on 18th September. Organisers are encouraging all local producers, makes and traders to get involved this year.
Luke Wheadon, Chair of EDABL, said: 'We are delighted to be staging our Street Parties again in 2022. This year, we will welcome back a number of cruise ships to Guernsey, and we have chosen our four dates to coincide with their visits so local traders benefit from the extra footfall in St Peter Port.
'Guernsey is home to a plethora of entrepreneurs who have crafted and created their own unique offerings. It has been a challenging few years across the hospitality industry, so we are looking forward to championing Guernsey producers and makers to both locals and visitors.'
The EDABL events this summer will showcase a variety of stalls from local traders and producers, alongside the usual charity stalls, bars, alfresco dining for restaurants and live music throughout the day.
Islanders are encouraged to use alternative methods of transport to reduce the build-up of traffic in St Peter Port.
'The focus of the EDABL events have been food and drink, but over the years we have developed the event to showcase a variety of other stalls. It would not be the same without the wealth of talent across the arts, craft and artisan stalls which fill the seafront. We've had to include seating for nearly 300 people because of its popularity and we want to make this happen again,' added James Meller from the EDABL committee.