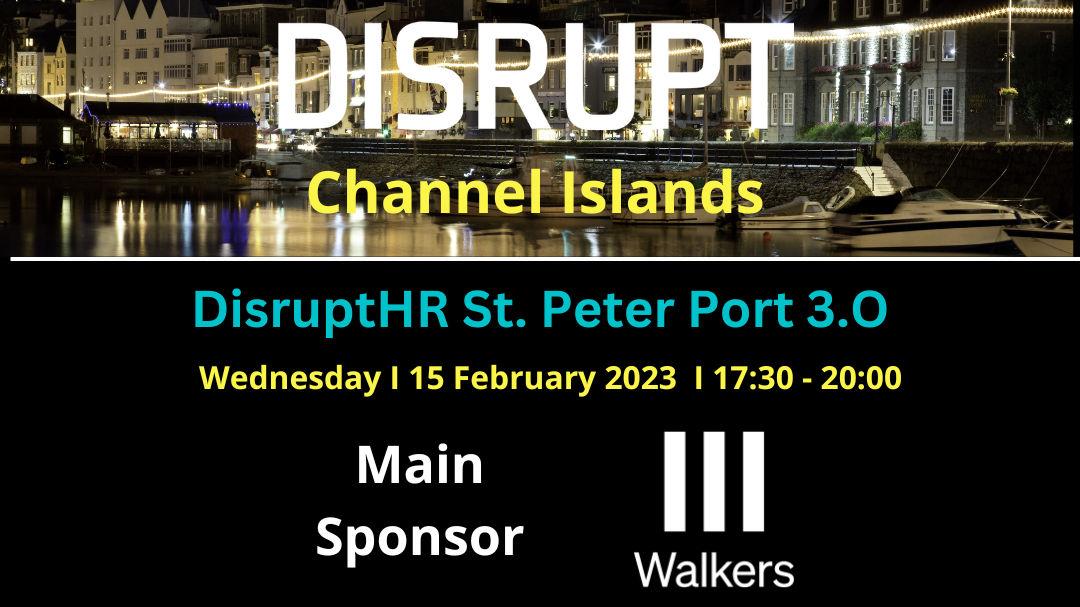 Global event to disrupt the future of work returns to St Peter Port
DisruptHR is an event concept that started in Cincinnati, Ohio, eight years ago and has now been hosted by over 260 cities in six continents. The idea is simple. Fourteen speakers, five minutes each, all sharing their disruptive ideas. It has often been referred to as 'TEDx on steroids'.
This event is not just for HR professionals, it is designed for everyone interested in the future of people and work.
The roster of speakers includes innovators, employment specialists and entrepreneurs. A full list of their bios is available here.
The event's principal main sponsor is Walkers, international law firm, and two of their employment law specialists from the Guernsey office Sarah Ash and Danielle Brouard will be speaking.
Sarah Ash, Group Partner in the Employment teams says: "Over the last couple of years we have seen significant changes in working practices and expectations in the workplace from both an employer and an employee perspective in Guernsey. Reform of discrimination laws, new secondary pension legislation and changes to the population management regime all slated for the coming years mean that we are going to see more disruption to employment law and HR practice in Guernsey in 2023 and beyond. We are looking forward to sponsoring this event, to sharing our views and to hearing from other speakers about the current and future challenges, issues and solutions facing people and how these will undoubtedly impact the workplace and future practices."
The supporting sponsors are Channel Insurance Brokers (CIB), Leapfrog Recruitment Consultants and Utmost Worldwide. The event is powered by Insight Group, the leading Channel Islands HR, coaching and business ethics consultancy.