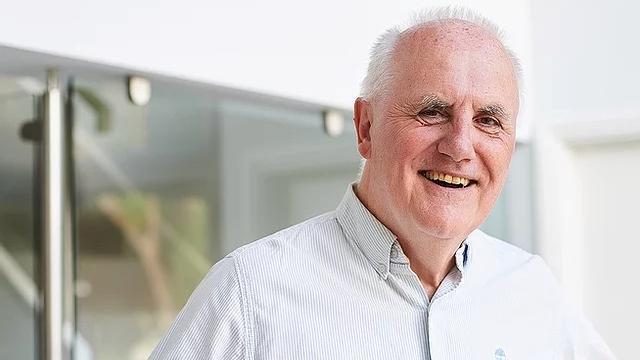 Discussion on Sustainability of Public Finances with the Chief Minister
The President of the Policy & Resources Committee, Deputy Peter Ferbrache (pictured), is inviting islanders to an opportunity on Thursday 5 October, to raise questions and discuss the challenges facing Guernsey's public finances and the potential solutions before the States.
In October, the States will debate the Funding & Investment Plan and Capital Portfolio (and more information on this, including the full policy letter is available here).
The debate is an opportunity to address the unsustainability of public finances which face a growing annual shortfall as demand rises for essential services, in particular health care and pensions. At the same time it is also an opportunity to agree a plan for investing in Guernsey's essential public infrastructure, including housing, the hospital and education facilities, following years of under-investment.
Deputy Ferbrache will give a short presentation followed by an open Q&A for members of the community on Thursday 5 October, from 7pm – 9pm, at Les Cotils.
Deputy Ferbrache said: "The States debate in October deals with a number of complex issues, which are all unavoidably linked. How can we make sure public finances are sustainable into the future? How can we ensure investing in our infrastructure is affordable? How do we ensure our tax system is fair and those on the lowest incomes are protected? We believe we have a plan that can achieve the best outcome for Guernsey, but many people have questions and views which I am keen to discuss. If you are one of those people, please come join me on the 5th of October at Les Cotils."