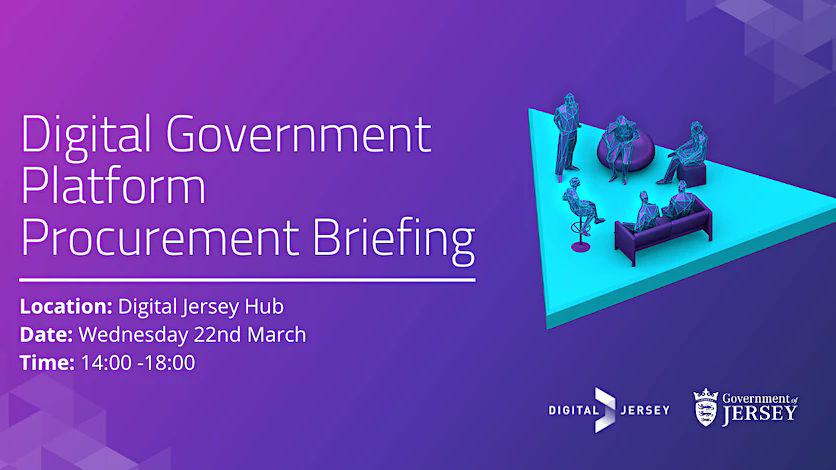 Digital Government Platform: Procurement briefing
It's an opportunity for Jersey based technology and professional services companies to learn about this strategic project and the opportunities to work with Government of Jersey on its delivery, furthering their understanding of the Request for Information as available at https://www.channelislandtenders.com/ (Project Reference DN660388).
Refreshments will also be provided.
Proposed Agenda for Session
The session is being held between 2pm-6pm on Wednesday 22nd March 2023, with the proposed agenda being as follows (each item having approx. 1 hour assigned to its presentation):
Background describing the Government of Jersey's Digital Government Platform, outlining progress to date and future aspirations. During this section we will also cover the reference technical architecture of the platform and associated tools used.
To cover the standards, patterns, process, and governance that product development teams will be required to adhere to when contributing new functionality to the platform.
To take newly developed functionality from test to deployment and provide ongoing support of the Digital Government Platform.
To cover Management and monitoring of the underlying Digital Government Service Platform infrastructure