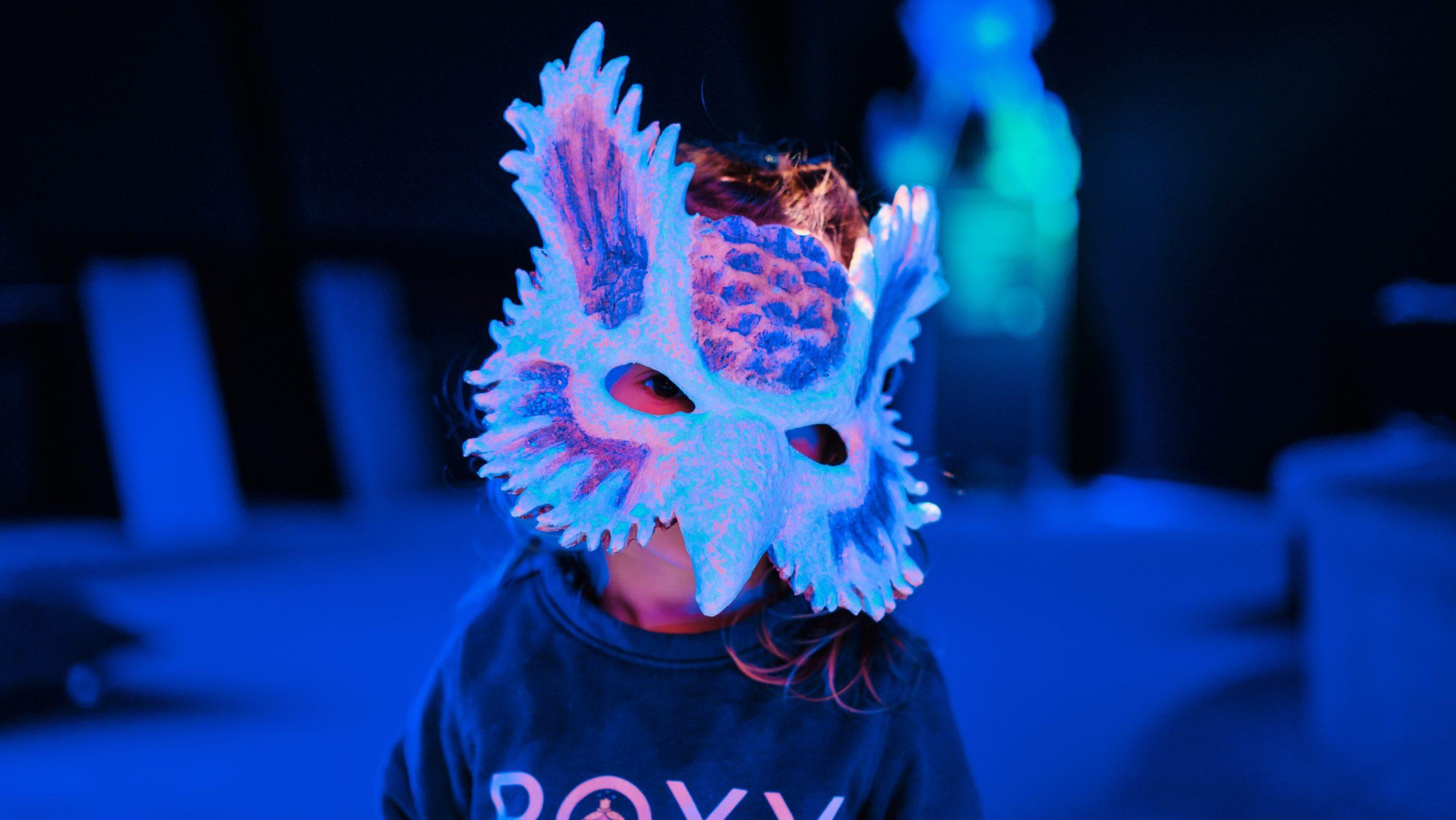 Digital art installation Totem by Kimatica Studio
ArtHouse Jersey has announced that the digital art installation Totem by Kimatica Studio is now open at the Jersey Heritage site, the Maritime Museum.
The piece features as part of Skipton Big Ideas: Human Connections, an exciting multi-site exhibition that uses a range of different media to examine how we connect as human beings, sponsored by Skipton International. An interplay of light, motion and emotion, using body-tracking software Totem invites visitors to move, create and influence the artwork live in the Tapestry Gallery. Running until Sunday 17 December this wholly accessible piece is open everyday between 10am and 4pm and is free entry with no booking required.
Kimatica is a creative studio designing transformative experiences through performance arts, interactive technology and the human body, exploring consciousness, perception, rituals and the sublime, to inspire interconnectedness and introspection. Artists Maria Almena and Nestor Rubio (Spain) were commissioned by ArtHouse Jersey to create Totem especially for Skipton Big Ideas: Human Connections. It is an immersive ritualistic experience that invites audiences to explore human connectedness through a techno-reinvention of an ancestral spirit being, a sacred object, and a symbolic representation of tribal cohesion and harmony – The Totem. Although its beliefs and functions vary between cultures, a common purpose of this symbol is connection. The Totem was believed to strengthen the group's unity and maintain ties to ancestors, consciousness and the community.
Kimatica Studio artist Maria Almena said: "This neo-pagan performative experience inspired by Celtic rituals and mythology, as well as animism concepts and futuristic aesthetics, only comes to life with collective human presence. It serves as an invitation to post-pandemic audiences to participate in the co-creation of generative visuals, linked and centred around a visually hypnotic light sculpture, which symbolises its heart and spirit. Visuals are generated through interactive procedural systems inspired by the forces of nature such as electricity, magnetism and fluids, intending to deepen our connection with the natural elements."
The experience is designed following a secular ritual-design framework, which aims to instil a strong sense of reconnection and belonging, in a playful and engaging way. Encouraging and rewarding group interactions, and fostering transformative and mesmerising new connections for contemporary audiences, Totem reminds us that we all share a common longing for meaningful relations, transcending language and culture.
ArtHouse Jersey's Skipton Big Ideas: Human Connections is an exciting multi-site exhibition that uses a range of different media to examine how we connect as human beings. Sponsored by Skipton International and is running until Sunday 17 December. The show is spread across three locations where visitors will encounter sculptures, film, installations, interactive technology, theatre, filmed portraits and a laboratory. There are opportunities to participate, further explore these connections and even become part of the artworks themselves.
---
Image credit: Max Burnett