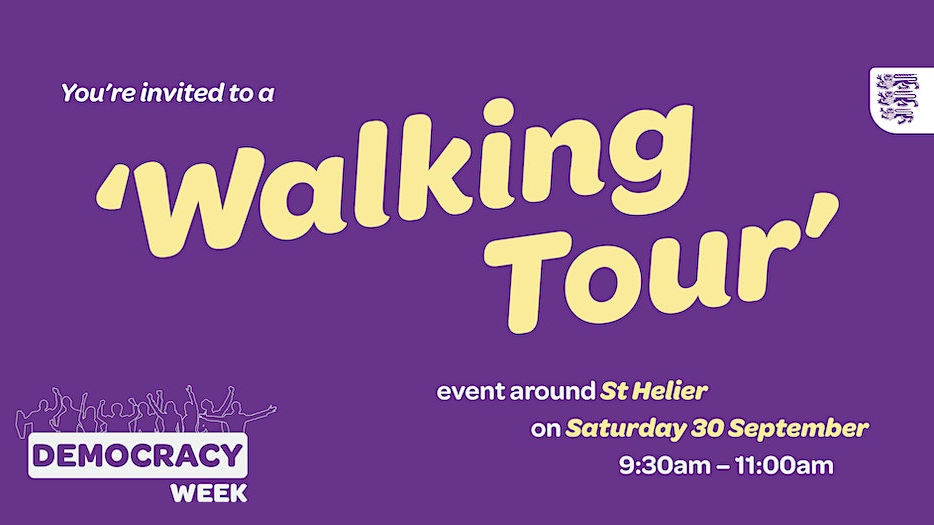 Democracy Week: Uncovering the mysteries of Jersey's political history
As part of Democracy Week, Islanders and visitors are invited to join a guided 90-minute stroll through Jersey's political history on Saturday 30 September.
You'll be greeted by your Jersey Uncovered, Blue Badge Guide and embark on a time travelling journey around the squares, streets and lanes of St. Helier. You'll uncover quirky and fascinating facts about the Island's political history and how it has shaped our political system of today.
Where did the phrase "the States of Jersey" derive from? What are those "Etats de Jersey", why are our laws based on both French and English laws, and just how important were men like Philippe Le Geyt, Philippe Falle, Thomas Pipon, and Pierre le Sueur?
Learn about these Jersey heroes, and the villains of their time; uncover the sites of battles and riots, find hidden messages in the pavements and road signs, and delve into the Island's democratic history in a fun and informative way, with a humorous twist.
Meet in the Royal Square, St Helier, by the statue of King George II at 9.30am. The tour will finish at Jersey Library in Halkett Place at 11am.