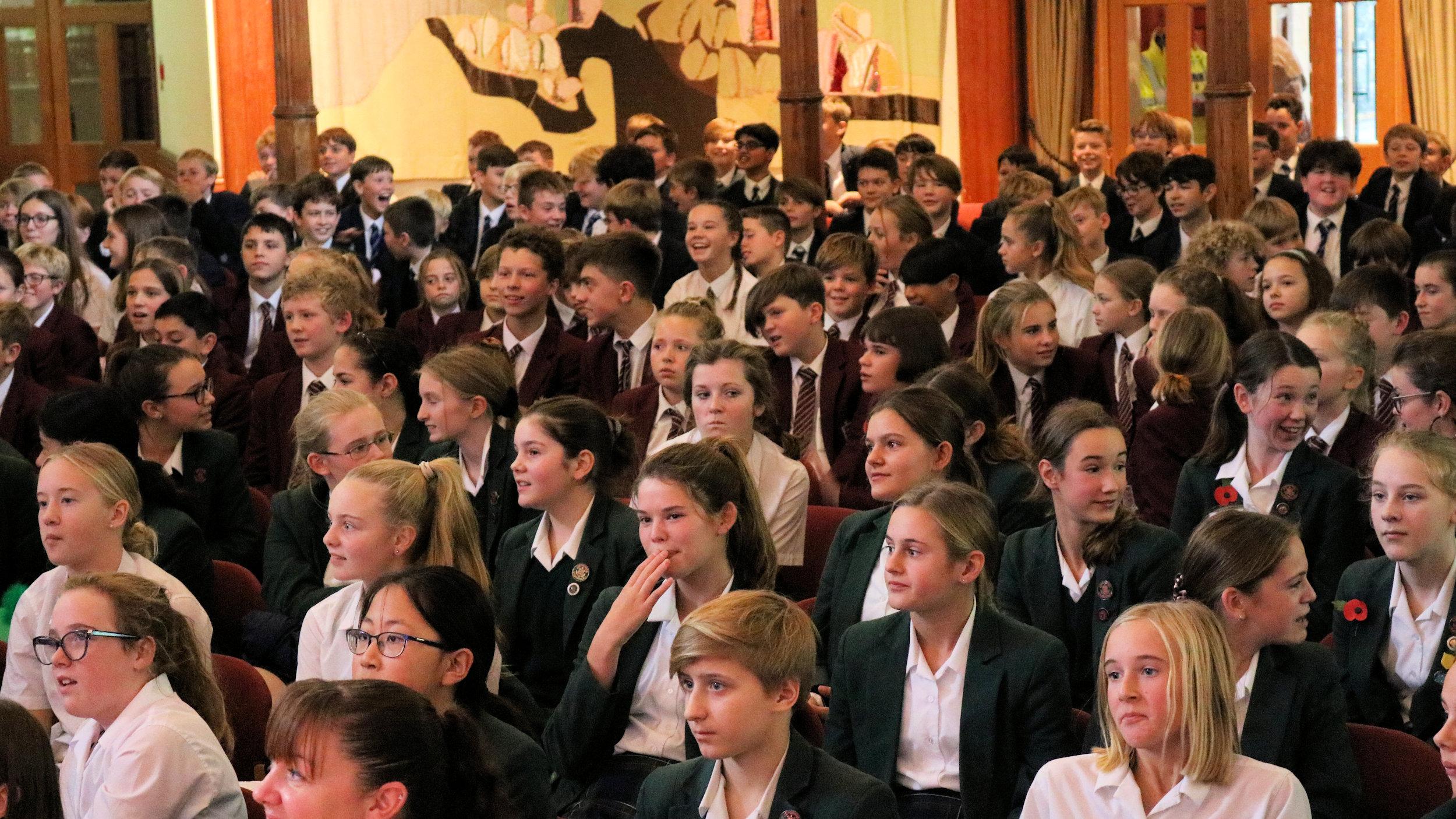 De Putron Challenge – Guernsey
The De Putron Challenge is back!
The biggest school quiz in the Channel Islands is back as a live event this year, bringing together year six and year eight pupils from Guernsey and Jersey schools to challenge their general knowledge, maths and creative thinking skills.
The theme for this year's competition is 'Food for Thought' which will test students on their knowledge of food (how it is produced, prepared and consumed) throughout the various different rounds.
The De Putron Challenge has developed a lot since it was first created in 2007. Five teams took part in that first event and this year there are more than 50 from across both islands.
John Fernandez, political reporter from BBC Guernsey will be this year's quizmaster in Guernsey and Freddie Miller, political reporter from BBC Jersey, will be the Jersey quizmaster. The rounds include a STEM round, a general knowledge round, a word round, a science and geography round, a picture round focused on maths and literature and a video round focused on current affairs.
Hayley de Putron, a Trustee of the Ana Leaf Foundation and founder of the De Putron Challenge, said: "It's great that we are able to bring back the De Putron Challenge in person this year. The challenge is a great way for students to widen their knowledge while having fun supporting their school. We're looking forward to seeing the teams and for them to prove how clever young Channel Islanders are."
Spectators such as friends, families and fellow pupils are invited to attend the quiz and support them on the day. Each school receives some sample questions so that they can host friendly quizzes in their school to determine who will be representing each year group.
The Guernsey De Putron Challenge is being held at St James on Wednesday 9th March starting with the Year 6 challenge from 9:15am to 11:50am. The Year 8 challenge will take place from 2pm until 4:15pm.
The Jersey De Putron Challenge is being held at the Jersey Royal Showground on Tuesday 15th March starting with the Year 6 challenge from 9:30am to 12:35pm. The Year 8 challenge will take place from 2:30pm to 5:45pm.
The Inter-Island final will be held via a live video link on Thursday 24th March, with each team from Guernsey and Jersey competing from their separate islands against each other.
For more information on the challenge and to get regular updates, follow @DePChallenge on Twitter, and on Facebook.