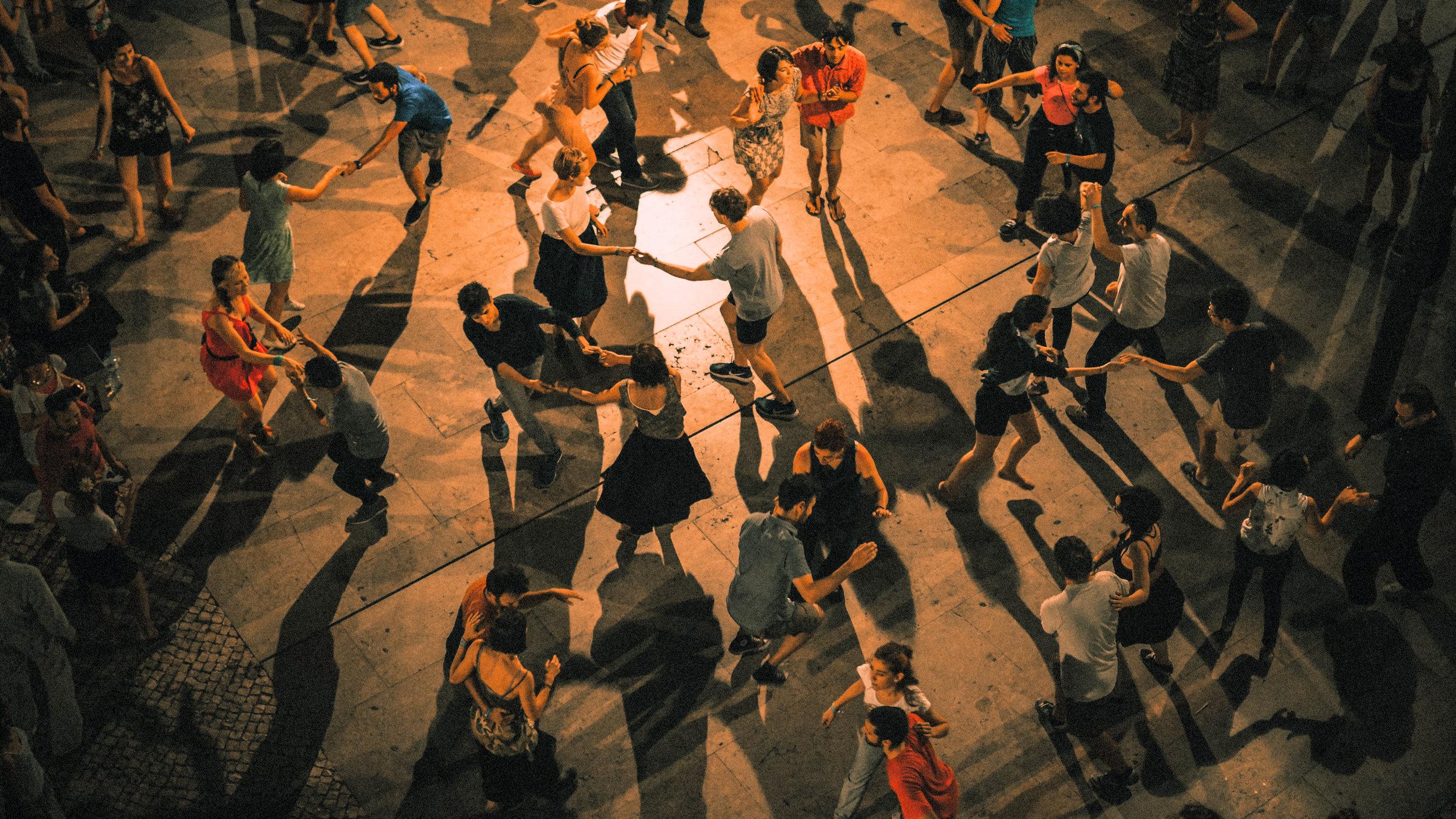 Dancing in the Park: Salsa!
ArtHouse Jersey is pleased to present the latest in their Dancing in the Park series, Salsa with Veronica Fulton.
Taking place at Howard Davis Park on Saturday 16th July from 5:30 to 8:30pm, free tickets can be booked via ArtHouse Jersey's Eventbrite page which is easily accessible via the website's homepage arthousejersey.je.
Each Dancing in the Park session features a different genre of social dance and is prefaced by an hour-long intro class, followed by two hours of music and dancing. The upcoming session will be an intro to salsa taught by Veronica Fulton with music by DJ Stefunk.
About Dancing in the Park
Dancing in the Park consists of dance lessons and open dances hosted in Howard Davis Park, occurring once every two weeks in July and August.
Almost everyone loves to dance, but many feel shy about letting loose when they think they do not know what to do. Learning a few basic steps can make people feel secure enough to explore their own sense of movement and rhythm and give them the freedom to rediscover the joy of dancing like no one is watching.
Social dance is about so much more than simply dancing. Whether it be lindy hop, salsa, shuffle or jive, it is an exciting way of staying fit, meeting new people, challenging yourself, finding a creative outlet, and maybe even discovering a talent that you may not have known you had.
The upcoming Salsa session will be taught by Veronica Fulton who trained as a technical dancer and has worked as a professional freelance performer for ten years. Veronica is also passionate about fitness and founded Fulton Foundations in 2020. She is a qualified Pilates Instructor with a Level 3 Diploma in Anatomy and Physiology.
Dancing in the Park is hosted by dancer Carolyn Rose Ramsey. The inaugural event last week focused on the Lindy Hop and sold out within 48 hours. With that in mind we encourage people who'd like to attend to register quickly to avoid disappointment. ArtHouse Jersey will soon be releasing details of the remaining Dancing in the Park events.