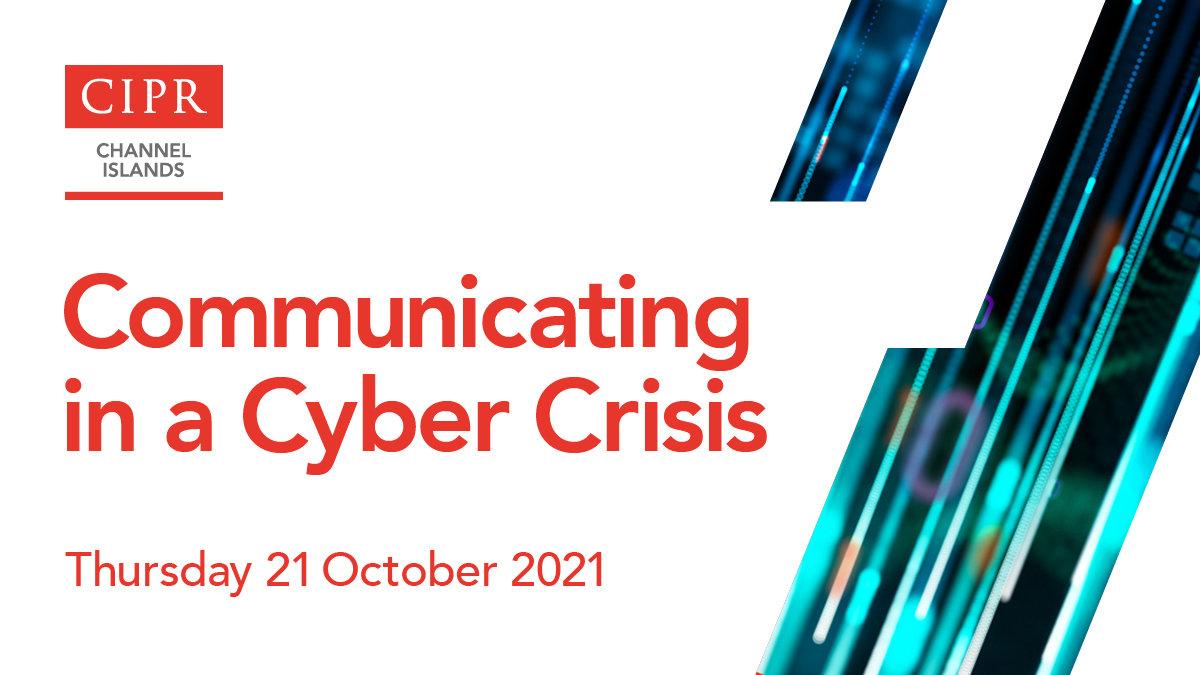 Communicating in a cyber crisis
The Channel Islands group of the Chartered Institute of Public Relations (CIPR) is holding its annual forum on Thursday 21 October 2021 and will focus on 'Communicating in a Cyber Crisis'.
Tickets for the CIPR Channel Islands forum are on sale to members and non-members. The event, which will be hosted in Jersey and livestreamed at St James in Guernsey, will welcome several guest speakers, a panel discussion and a simulation exercise.
The hybrid format means attendees in both islands can gather together to listen to the speakers and network in person, without having to travel.
John Noble CBE, ex-director of the National Cyber Security Centre (NCSC) in London and current senior advisor at McKinsey & Co and NED of NHS Digital, will open the event with a keynote speech and case study. John has 40 years of UK government service where he worked on the 2012 London Olympics, helped establish the NCSC and led the response on nearly 800 significant cyber incidents.
William Church, Chairman of the CIPR Channel Islands committee, said: 'As the last 18 months have proved, PR and communication teams are essential to handling crisis situations. The threat of a technology-based crisis is growing every day for organisations of all types and sizes and it's crucial that industry professionals keep up to date on the latest insights. I look forward to welcoming guests across both islands to learn from industry-leading professionals on the latest communication techniques for handling a cyber crisis.'
James Gaudin, Managing Partner, and Lynne Capie, Head of Operations, from Appleby will be interviewed by former ITV presenter and current Director of Freedom Media Hannah Shellswell about an historic cyber-security incident that occurred in 2017.
Attendees in both jurisdictions will benefit from a real-time simulation exercise with live feedback, hosted by ex-NED of the CIPR, Stuart Bruce.
The event will finish with a panel discussion with Stuart, James Gaudin, Lynne Capie, Mike Norbury from Islands Insurance and Matt Palmer, Director of the Cyber Emergency Response Team (CERT) in Jersey, and will be moderated by William Church, ex-chair of the CIPR Channel Islands committee.
CERT in Jersey is the Forum's Lead Platinum sponsor, Islands Insurance is sponsoring the evening meal and panel session, Switch Digital is sponsor of the drinks reception canapés in Jersey and Black Vanilla is sponsor of the Guernsey livestream event.
---
The event, is open to members and non-members of the CIPR.