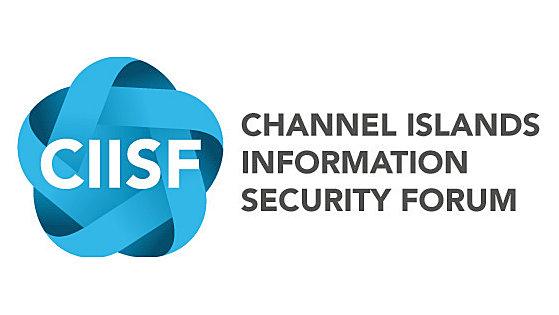 Channel Islands data protection forum inaugural conference
Inviting you to join us at Les Cotils Centre, Guernsey for our inaugural Channel Islands Data Protection Forum Conference
Agenda
08:30– 09:00 Registration open and networking
09:00 – 09:30 Welcome
Richard Field, Partner dispute resolution Appleby (P)
Roundup of enforcement decisions on the Islands.
09:30 – 10:00 Kurt Roosen, Head of Innovation Digital Isle of Man (P)
Plugging the holes, the anatomy of a breach.
10:00 – 10:30 JP Buckley, Partner DWF Law LLP (V)
10:30 – 11:00 Joh Harvey, founder of the RAW store and Bruce McDougall, Director Black Arrow Cyber Consulting (P)
What I learned when my small business was attacked last year.
11:00 – 11:30 Break and networking
11:30 – 12:00 Interview (P) – Douglas Melville, Principal Ombudsman & Chief Executive at Channel Islands Financial Ombudsman and David Carney Director Grant Thornton Limited Channel Islands
Why does data quality matter?
12:00 – 12:30 Emma Martins, Data Protection Commissioner for Bailiwick of Guernsey (P)
Why Regulation doesn't work and what we all need to do about it.
12:30- 13:00 Panel Discussion How do you do Data Protection by Design effectively?
Clare Paterson, Director CP Data Protection (Chair)(V)
Panelists to be confirmed shortly
13:00– 14:00 Lunch and networking
14:00 – 14:45 Melanie Garson, Cyber Policy Lead, The Tony Blair Global Institute (V) and Natalia Ospina, Senior Policy Analyst at the Tech for Development Policy Unit (V)
Securing Today for a Safe Tomorrow: Towards Resilient Data Ecosystems Dare to Share?
14:45 – 15:15 Kathryn Brooks, Privacy Officer, Cambridge Education Group (V)
Women in Privacy: Celebrating industry professionals' success and showcasing the benefits of pursuing a career in privacy.
15:15 – 15:45 Panel Discussion – How do we embed a data protection culture?
Tash Whitaker, Whitaker Solutions Ltd (Chair)(V)
Eleanor Dowsett, Data Protection Officer, Best Companies (V)
Kathryn Brooks Privacy Officer, Cambridge Education Group(V)
Callie Loveridge, Head of Data Protection States of Guernsey (P)
15:45 – 16:00 Break and networking
16:00 – 16:40 Panel Discussion (P) – What is trust when it comes to data?
Kurt Roosen, Head of Innovation Digital Isle of Man (P) (Chair)
David Cartwright, CISO and Head of Technology Operations & Risk Information Technology (P)
Iain McDonald, Isle of Man's Information Commissioner (V)
Emma Martins, Data Protection Commissioner for Bailiwick of Guernsey (P)
16:40 – 17:00 Fred Meyer (P)
Technical Solutions for Data Protection
17:00 – 17:10 Closing
---
V=Virtual attendance P=Physical attendance
Please Note: Attendance at this event is completely free, including refreshments, however due to cost of delivering the event (hotel, catering, AV facilities) a £25 charge will be payable for those with physical attendance tickets who do not attend or cancel at less than 24 hours notice.