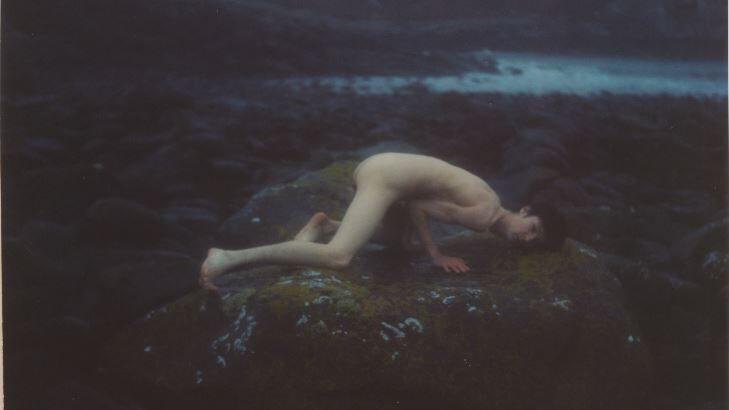 Cambion photographic exhibition
ArtHouse Jersey has announced that it will be hosting the world premiere of a new photographic exhibition 'Cambion' by Ryan Skelton as the latest offering to appear at ArtHouse Jersey at Capital House.
Launching on Thursday 6 April 2023, it will run until Sunday 7 May 2023, with opening hours between 10.30am to 6pm Tuesday to Saturday, 5pm close on Sunday and closed Mondays.
Ryan Skelton is an emerging British artist who has already garnered widespread critical recognition. His work offers a distinct and singular voice to ambiguities around sexuality, gender, desire and self-image with a fascinating and remarkably intuitive understanding of the possibilities and history of photography. For this new solo exhibition commissioned by ArtHouse Jersey and following a residency in Jersey in 2021, Ryan will be presenting a series of studies of the nude figure in landscape created in Jersey, England and Scotland. A complementary programme of events will be announced later this month.
The title 'Cambion' refers to the term for offspring of a fairy or demon who has impregnated a human. The artist Ryan Skelton has photographed himself and others nude in nature as if they were cambions having been born from both nature and human.
Shot on analogue film, this exhibition will be a world premiere of this body of work, which has been in the making for over five years. Featuring up to forty works of a nature that are rarely seen in the Island, the work is sophisticated and challenging yet still highly relatable.
Ryan Skelton is an interdisciplinary artist working in fashion research, photography and performance art who is based in York. His project "Land Swallow" was exhibited at Asylum Chapel in 2018 and the publication of the project presented in 2021. He collaborated with filmmaker Saskia Dixie on the short film "Land Swallow" which premiered in 2021. Ryan has performed for John Alexander Skelton's Autumn Winter 2020 Collection and appeared in two poetry performance events in collaboration with harpist Anna Pesquidous Umana in 2019. His photography has been featured in publications such as Luncheon, Dazed and Confused, Centrefold and Man About Town.
On Saturday 8 April between 11am and 12 noon there will be an artist Q&A where Ryan Skelton talks with ArtHouse Jersey Director Tom Dingle, exploring the processes and inspirations behind Ryan Skelton's new exhibition 'Cambion'. Free to attend, people can book their place here.
Artist Ryan Skelton said: "Cambion is a nude series which began with me trying to photograph myself nude with nil sex appeal, as I was frustrated and bored by the overt homo eroticism and virility of the male nude often depicted in photography. The word Cambion's earliest meaning is a child of fairies or demons that have replaced a human baby – a changeling. As the project progressed, it became apparent that the best photographs were when the nude looked like an apparition, which is how I came upon naming the project Cambion. The idea of being submissive to nature fascinates me and is a large theme of Cambion – half of the series are still life's of nature."
Tom Dingle said: "I was introduced to Ryan's work through a local artist. When I saw his images I was taken aback at how stark and yet accomplished they were. Ryan was instantly drawn to the idea of exploring the Jersey landscape and it is fascinating to see our Island through his eyes. Whilst there are figures within many of his pictures, this work is as much about the land with Jersey's landscape being a key character. It's exciting for us to be premiering this exhibition. I would encourage people to come and see this fantastic collection of images that would be at home in any contemporary London or New York gallery."