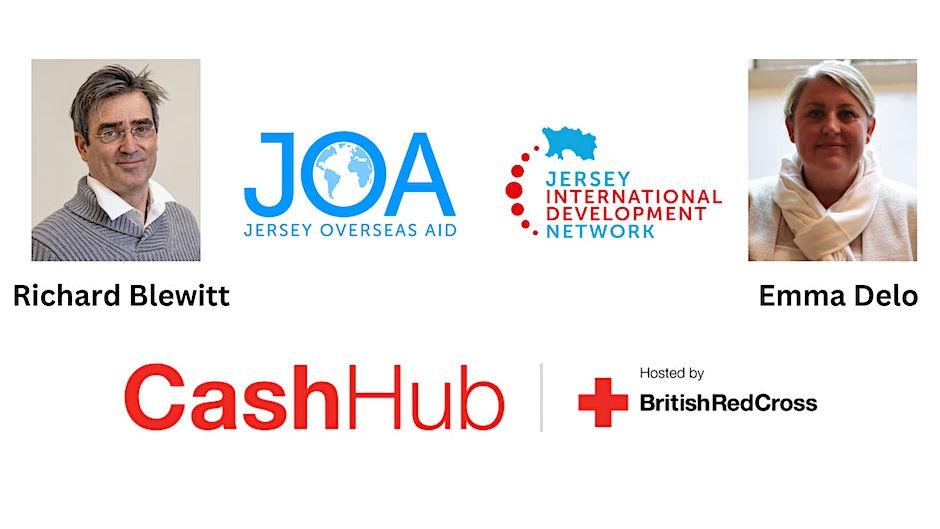 British Red Cross Event: Cash assistance in humanitarian aid
In this latest Jersey International Development Network event we will be hosting Richard Blewitt, Executive Director of International and Emma Delo, Head of the Cash Hubat British Red Cross, at the Jersey College for Girls School Hall where they will be presenting on the role of cash in humanitarian aid.
Giving cash to people affected by disasters is an effective, efficient and transparent way of providing humanitarian assistance to the most vulnerable. It ensures people have the freedom, dignity and independence to decide on their own recovery.
Cash and voucher assistance helps people to prepare, prioritize and take care of their families based on their own preferences and decisions. It supports them to address a wide range of needs such as rent and food, as well as education and healthcare costs.
The Red Cross is a world leader in cash and voucher assistance, committed to delivering 50% of their humanitarian assistance through cash and vouchers by 2025.
They also work closely with other humanitarian organisations, governments, academia and the private sector to improve cash programming. This includes working towards collective goals and commitments on cash.
Richard Blewitt
Richard joined the British Red Cross as Executive Director of International in February 2021 where he is leading humanitarian programmes in Africa, Asia and the Middle East in partnership with sister Red Cross and Red Crescent National Societies. His team also focus on strengthening resilience to crises and responding to emergencies around the world as part of the International Red Cross and Red Crescent Movement.
Before joining BRC, Richard was Head of Delegation and Permanent Representative to the UN, New York for the International Federation of Red Cross and Crescent Societies (IFRC) since 2018. He led a team working on evidence-based advocacy around the UN Climate Summit, the launch of the Risk Informed Early Action Partnership (REAP) and addressed the critical importance of reaching last mile communities, particularly in areas of health care, disasters and climate.
Previously, Richard served as the UN Resident Coordinator and UN Development Programme (UNDP) Representative in the Caribbeans for five years. Earlier in his career, Richard was Chief Executive Officer of HelpAge International for six years and held senior positions at the IFRC, OCHA, and Save the Children.
Emma Delo
Emma is the Head of the Cash Hub, supporting the increased scale up of quality cash assistance across the Red Cross and Red Crescent Movement. Emma has over 20 years' experience in the humanitarian sector working for the British Red Cross, IFRC, VSO, CaLP and UNESCO in a wide range of emergency contexts across Asia, Africa and the Pacific as well as in headquarter positions. Building on a background in programme coordination and management and a Masters in Community Development, Emma has technical expertise in recovery, livelihoods and food security, community participation, cash assistance and market based interventions. Emma is currently the Co-Chair of the Cash Cap Steering Committee.