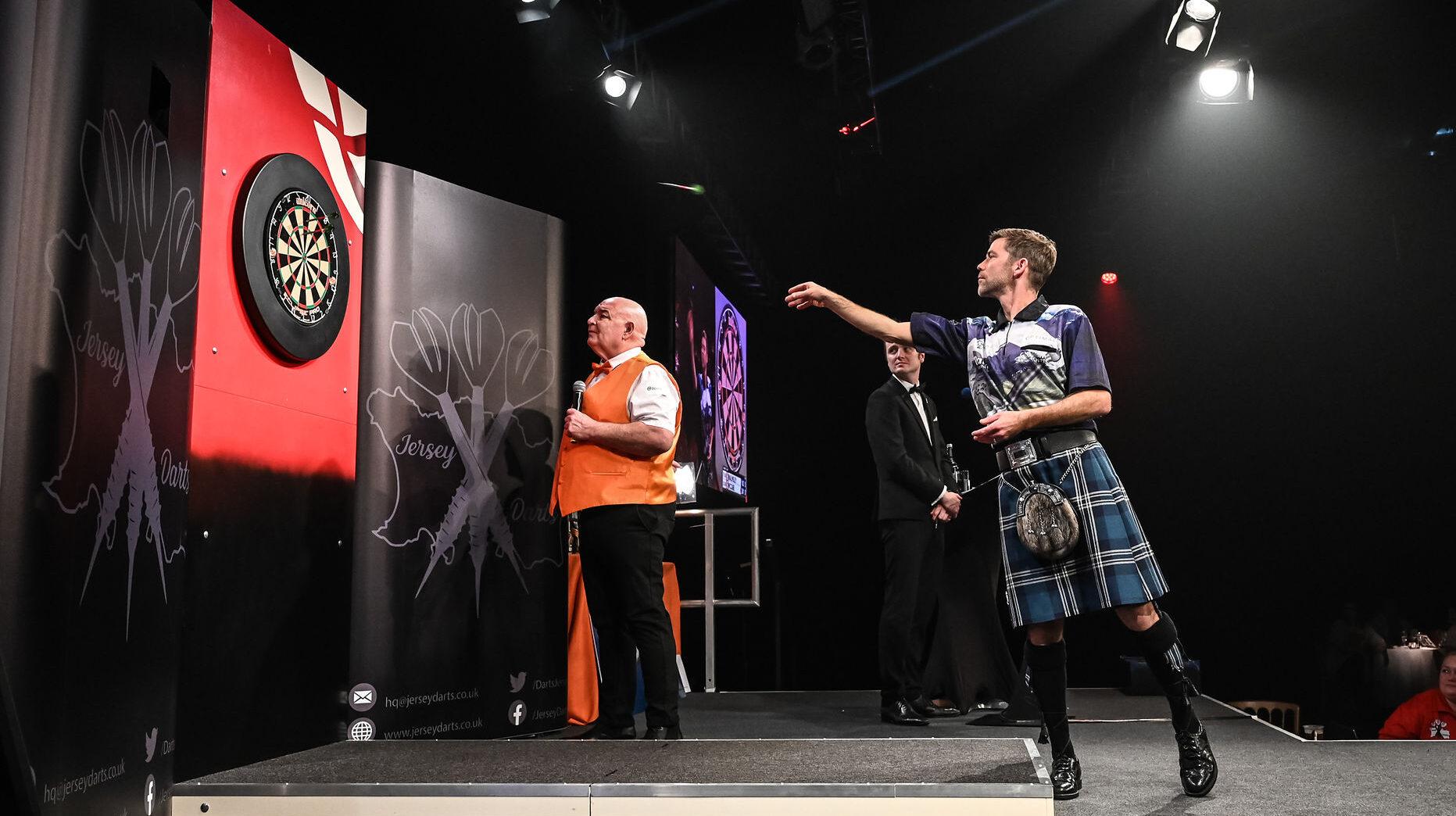 Brighter Futures White Collar Darts event
Jersey-based charity Brighter Futures' annual White Collar Darts fundraising event will take place on Saturday 17th June 2023 at the RJAHS, Trinity, and tables are now available.
Now in its fourth year, the event will challenge 16 amateur darts players to compete in front of a crowd of 500 guests, raising vital funds for the charity. Brighter Futures continues to partner with Island Fever Events and Jersey Darts to bring the event to life. Blue Islands are also back on board with the Golden Dart Challenge at the event, which offers an audience member who throws a dart closest to the bullseye the chance to win flights every month for one year on Blue
Islands scheduled services.
This year's White Collar Darts event promises to be bigger and better than ever before, with 15 players already confirmed to begin their intensive training with Jersey Darts this month. Players commit to training twice a week at the Jersey Mechanics Institute for eight weeks, and to raising at £1,000 each for Brighter Futures.
Sarah Nibbs, Fundraising, Events and Partnerships Manager, said: "The Brighter Futures White Collar Darts event is truly an evening like no other. Our amateur players train hard to play their best in front of a crowd of 500 guests. The event is all about supporting your favourite player, fun, fancy dress and fundraising. Each contestant chooses a unique player name, a walk-on song and their signature darts shirt. The atmosphere is electric, and we can't wait to welcome everyone in June."
Any amateur darts player (who has never before played in a team or darts league, including in a pub team), or potential sponsor, is invited to contact Sarah Nibbs, the charity's fundraising, events and partnerships manager. Tables can also be booked by emailing Sarah at Brighter Futures or Gareth.