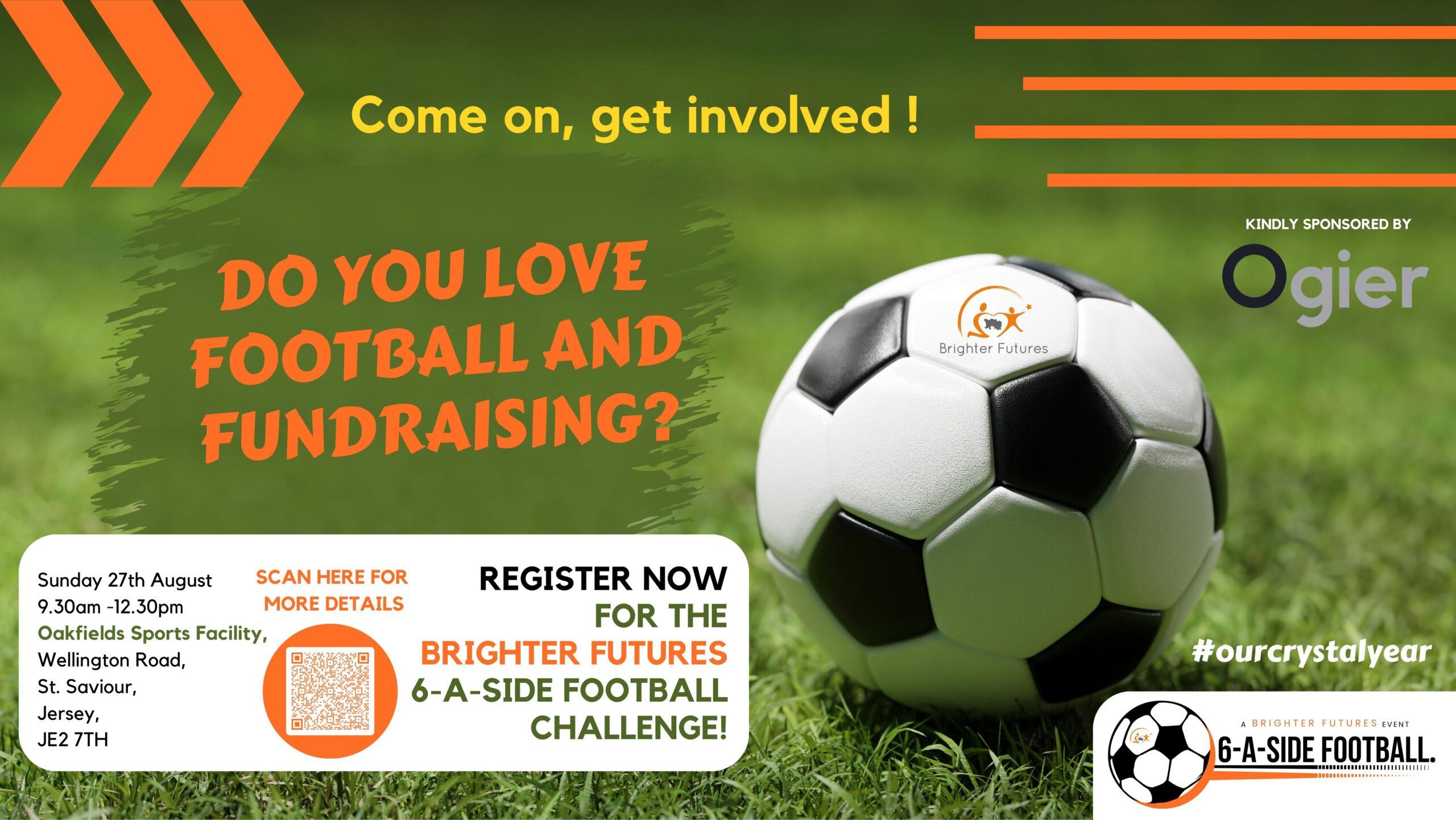 Brighter Futures six-a-side football challenge
2023 sees Brighter Futures hosting their first ever Brighter Futures Football Tournament, and they want you to participate!
The charity is looking for people to form teams and join the fun, to help to raise vital funds.
The entry fee is £500 per team, and these proceeds will go directly to Brighter Futures, to help to fund the work that they do.
Brighter Futures supports between 150 to 170 families every week and this year are required to raise 72% of our projected costs, which are over £1 million.
The first 20 teams to pay their registration will be the first ever '6's for Brighter Futures' competitors and will secure their place in the competition….several places have already gone!
What happens on the day?
20 teams
4 games each
10-minute matches
2 teams from each group create the last 8 teams
The winning team will win the coveted 6s For Brighter Futures trophy and will be the first to christen the trophy with their name!
Please register your interest by emailing Sarah . Your place will be confirmed upon receipt of payment.