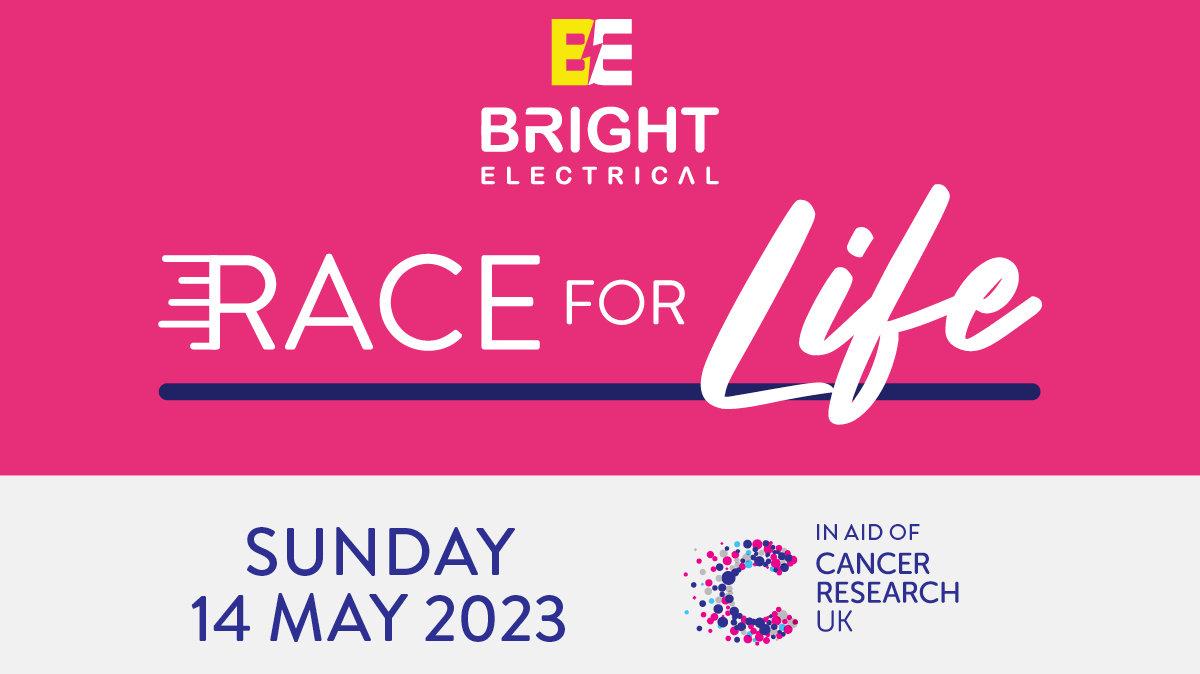 Bright Electrical Race for Life 2023
The organisers of the official The Race for Life have again decided not to run the race in Guernsey, and after a successful event last year of raising £10,000 we decided to do it again this year! We thank you all for your support last year and looking forward to another successful event this year.
Thank you to Bright Electrical for their support last year and for continuing to support and sponsor this year's event!
We call it a race but it's a run/walk/jog, that we hold each other high to cross the finish line in the fight against cancer. For one's we've lost, one's fighting, survivors, previvors and for our future.
The event is open to men, women, families and dogs. The route is the same as last year with a 3km route which will be accessible for wheelchairs and buggies, as well as a 5km route.
The race start time is 10:30am on Sunday 14th May, we ask participants to get there between 9:30-10:00am to join in for the warm up activities with Rianna from Barre Fusion,. With the kind support of KGV Guernsey we are able to do the start/finish there with the warm up on the field.
We ask that participants show up dressed in pink at 10:00am at KGV for warm up with race starting at 10:30am.