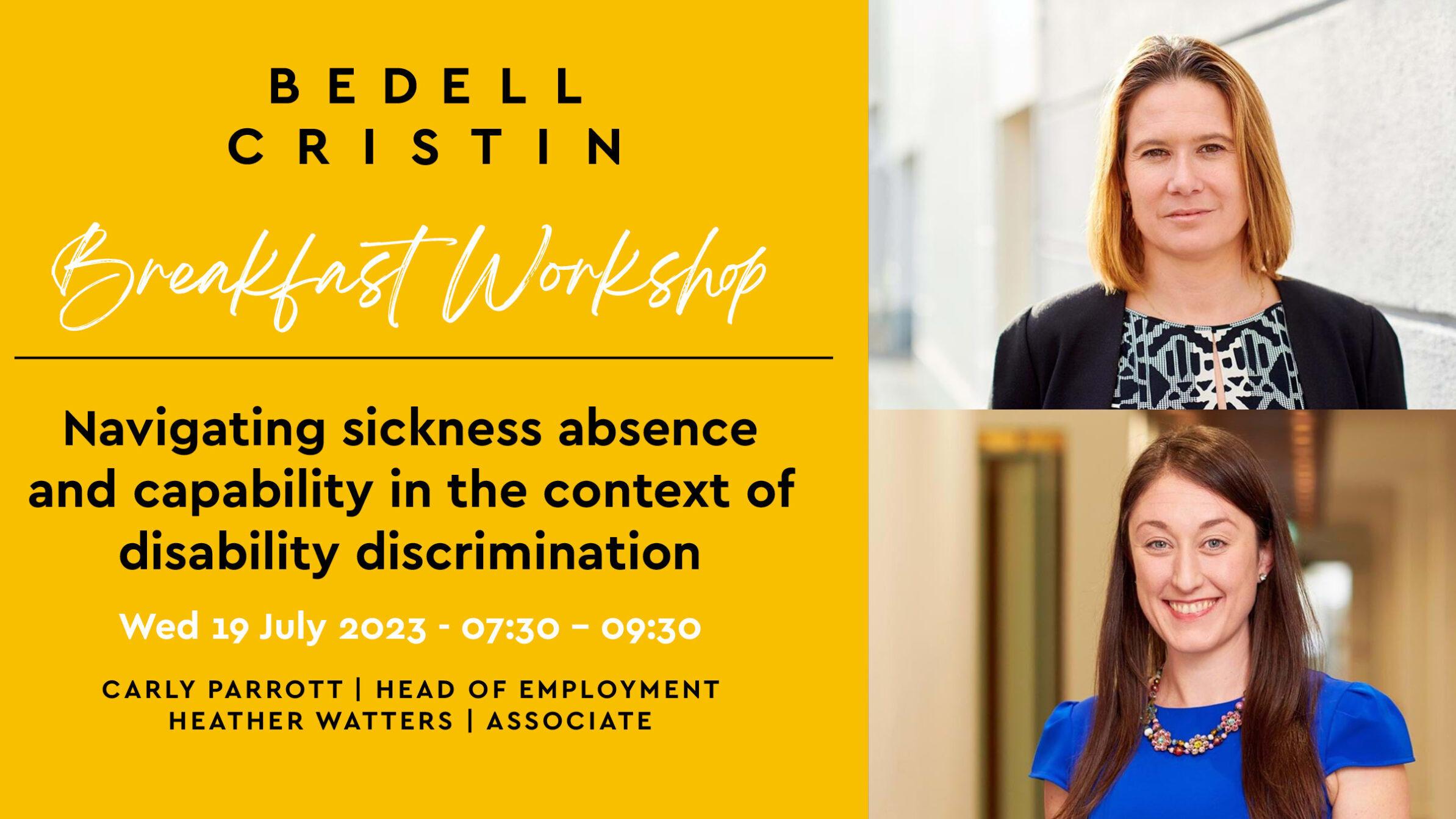 Breakfast Workshop: Disability Discrimination – navigating sickness absences in the workplace
Law firm, Bedell Cristin, has announced an upcoming interactive breakfast workshop focused on navigating sickness absence and capability in the context of disability discrimination.
The event will be held on Wednesdayth 19 July 2023 at the Bedell Cristin offices at 26 New Street, St Helier.
Designed to address the complex challenges faced by employers, the workshop will delve into the intricacies of managing short and long-term absences, capability processes, and disability-related absences.
Participants will gain practical insights into obtaining medical evidence, data protection, PHI and sick pay, as well as understanding the expectations and practicalities of making reasonable adjustments.
Carly Parrott, Head of Employment Channel Islands, and Heather Watters, Associate, will host the session, bringing their expertise and experience to guide attendees through real-life examples and structured case studies. By the end of the workshop, participants will feel empowered to navigate the complexities of sickness management within their own workplaces.
"We are excited to offer this interactive workshop, which aims to provide practical tips and valuable insights to employers facing challenges related to sickness absence and capability," said Carly Parrott, Head of Employment at Bedell Cristin.
"By addressing the legal obligations imposed on employers and exploring real-life scenarios, this session is designed to equip attendees with the necessary knowledge and confidence to successfully work through sickness absence challenges in the workplace."
Limited spaces are available for this exclusive workshop. Interested individuals are encouraged to secure their place by contacting events@bedellcristin.com.