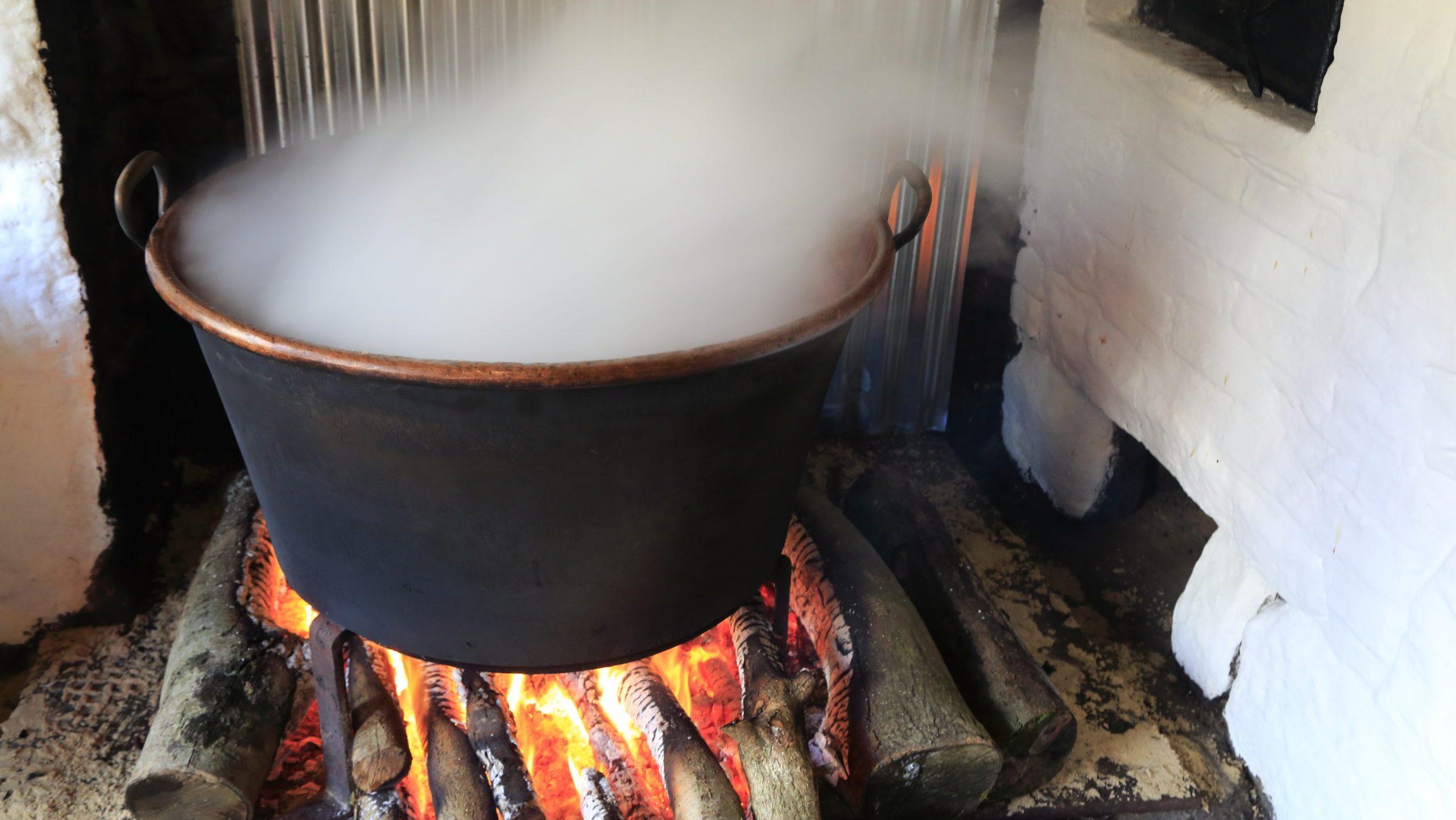 Black Butter Making
The National Trust for Jersey will once again be making 'Black Butter' at The Elms, La Chève Rue, St. Mary with cider apples from its orchards this week sponsored by Rathbones.
Volunteers are invited to embrace the community spirit and participate in the ancient art of 'Black Butter' making. Apple peeling commences from 2pm to 5pm on Thursday 5th October and participants will be rewarded with tea and Jersey Wonders for their efforts. There is no need to pre-book or bring anything unless volunteers have a favourite apple peeler and all ages are welcome.
The fire in the bake house will be lit at 5am in the morning on Friday 6 th October and the peeled apples will start to be added to a giant copper bâchin kindly loaned to the Trust by Sam Pallot from Pallot's Steam Museum. Apple peeling will resume at 10am.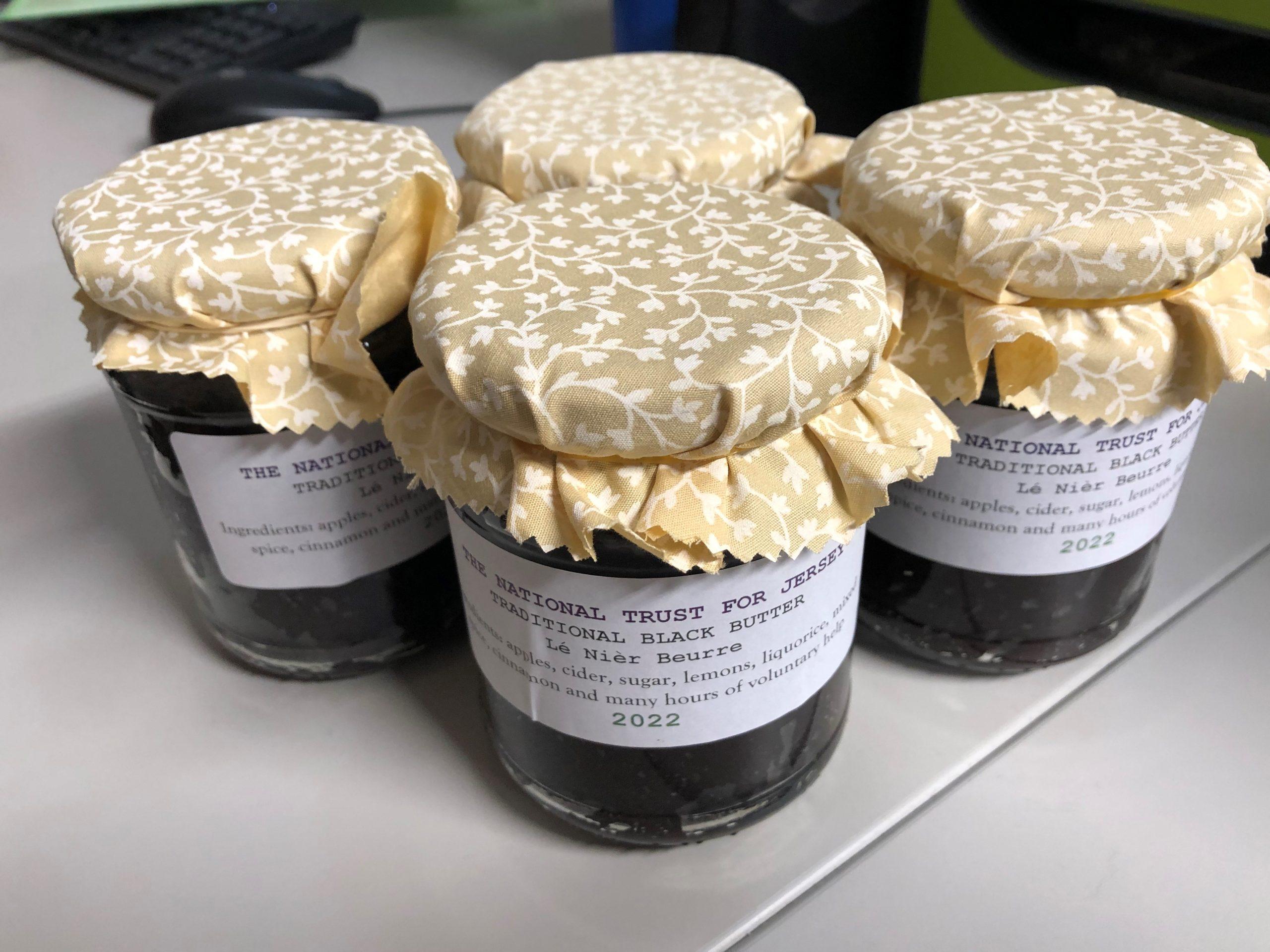 Friday evening is always a lively affair with a supper, once again provided by Pink Panda Private Catering, attendees can enjoy live music as they peel over 1000 lbs. of apples. The music and food hopefully encouraging and entertaining the hardy peelers and stirrers late into the evening!
Stirring of this wonderful aromatic mixture takes place all through the day and night until the early hours of Saturday morning. Towards the end of the cooking, spices, liquorice, and lemons are added and by lunchtime the 'jarring up' production line is in full swing with the freshly made Black Butter ladled into sterilised jars, which are then wiped, labelled, lids applied and topped with pretty fabric covers. All undertaken by a wonderful army of volunteers.
On Saturday the usually sleepy courtyard at The Elms will be transformed and filled with stalls selling a host of 'Genuine Jersey' produce including cider and sausages and wood fired pizza. The National Trust will also have a stall selling tea, coffee and cakes.
Other products for sale include locally produced honey (some from the hives in the orchard at The Elms), relishes and jams, art, wooden products, candles and of course the delicious, dark, and fragrant freshly made Black Butter, often referred to as 'Christmas in a jar'.
Parish 13 and the Black Butter band will be performing together with dancing and other live performances throughout the day.
Parking is available at Granite Products with a shuttle service to and from the site throughout the day.