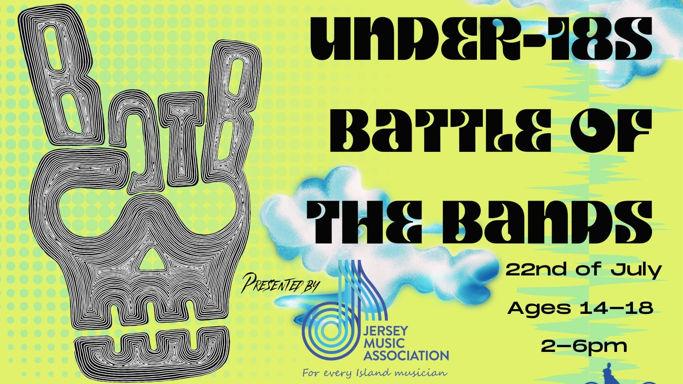 Battle of the Bands – Under 18s
The Jersey Music Association is excited to announce the return of under-18's "Battle of the Bands.
The competition, which used to be a regular part of the local live music scene, provides an opportunity for young local bands to come together to perform and compete for prizes.
Francis Murton, Chairman of the JMA, said: "The last few years have seen a dramatic reduction in the number of live music venues at which under-18's can perform. There is nothing like the thrill and buzz that comes from performing live to an audience, and we are delighted to be able to provide these bands with the opportunity to experience this".
Jess Donoghue, Committee Member of the JMA, said: "We have such an abundance of young musical talent on the island. It deserves investment and support and we are very grateful to everyone who has helped us get "Battle of the Bands" back on Jersey's musical calendar.
"Particular thanks go to our sponsors – Bean Around the World, Island Music, Madhatter Surf Shop, The Hearing Healthcare Centre and The Royal Yacht – and also Youth Arts Jersey for their support.
"We are also excited to have RampArts with us on the day, offering graffiti wall and tote bag customisation workshops. It's going to be awesome".
The competition is open to bands aged 14-18 and takes place at Watersplash Jersey on the 22nd July. Shortlisted bands will receive free photography, videography and rehearsal space (subject to availability). The winning band will have two tracks professionally engineered and produced.
Applications can be made through the event's website botb.je or Facebook page, or by emailing botb@jma.org.je. Closing date for applications is 27th May