Battle of Britain Commemorative Art Exhibition
Art in the Frame Foundation (Jersey Charity no 21) invites you to the opening of the 'Battle of Britain Commemorative Art Exhibition,' aviation artwork by Stephen JE Davies AGAvA, Associate Member of the Guild of Aviation Artists.
the exhibition opens on Wednesday 13th September 6.00 – 8.00pm. It will be opened at 6.30pm by Ann Trent, wife of the 617 Squadron's Lancaster Bomber Pilot, the late Flight Lieutenant Ken Trent, who was awarded the Distinguished Flying Cross (DFC) twice.
The exhibition continues 7 days a week until 4.00pm Tuesday 19th September and is open daily 9.30am – 5.30pm.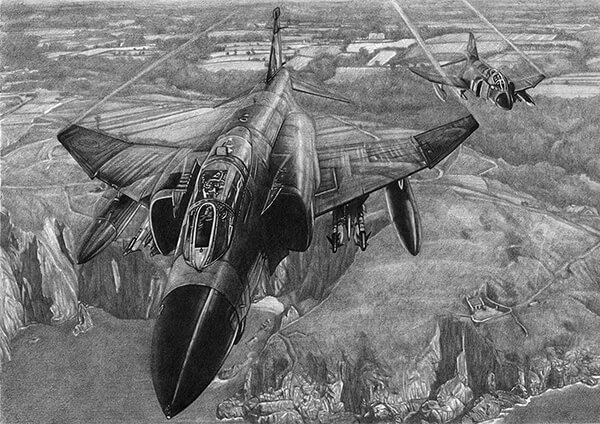 You can meet the artist…. Stephen will be working in the Gallery on Tuesday 12th afternoon, Wednesday 13th 9:30 to 5:30, Thursday 14th 9:30 to 12:30, Sunday 12:30 to 5:30 and all day on Monday 9:30 to 4.00pm and Tuesday 19th September.