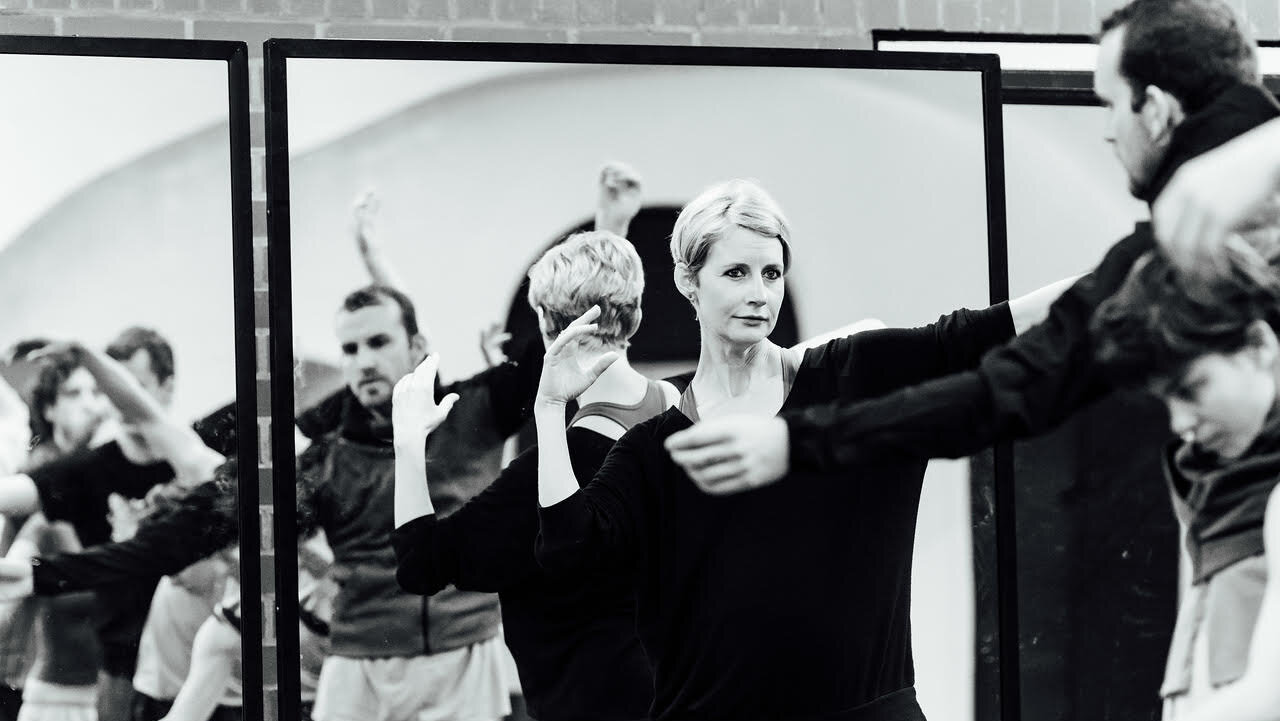 Ballet d'Jèrri presents Siez Sé
Ballet d'Jèrri, Jersey's National Dance Company, with the generous support of Jersey Opera House, is presenting a programme of all-new choreographic work
titled Siez Sé; – towards home in Jerriaise.
This exceptional triple bill program not only celebrates the company's commitment to innovation and artistic diversity but also marks a pivotal moment as they showcase their first choreographic work by a Jersey artist.
At the heart of the program lies Seekers by Joëlle Le Boutillier, a native of Jersey whose talents have transcended borders. Le Boutillier's creative journey has come full circle as she returns to her island home, infusing her art with the essence of local inspiration. Her work was prompted by renowned Jersey abstract painter Jason Butler's painting series of the same name.
Le Boutillier's choreography gracefully reimagines the soul of Butler's paintings, delicately weaving together a narrative of identity, belonging, and the profound connections that tie us to our origins. As Le Boutillier herself moved back to Jersey during the pandemic, her work resonates deeply with the island's own journey of rediscovery and reconnection. Audiences can expect to be transported on an odyssey that navigates the complexities of self and place, beautifully brought to life through Le Boutilliers expressive language of dance.
Le Boutillier commented: "When I made the decision to move back to Jersey, I had come to terms with the realisation that my choreographic career was more than likely, over. So being given the opportunity to create work on a company as diverse and exciting as Ballet d'Jèrri, especially at home here in Jersey, has made this project a career highlight for me.
"I have long been inspired by the work of Jason Butler, his Seekers series in particular. I was fascinated by how clearly the energy of each figure seemed to come away the canvas. The contrast of angst and calm between two solitary figures has been integral in driving the creation of the movement, and it is my hope that the ballet speaks to audiences on a level as deep as the artwork which inspired it has done."