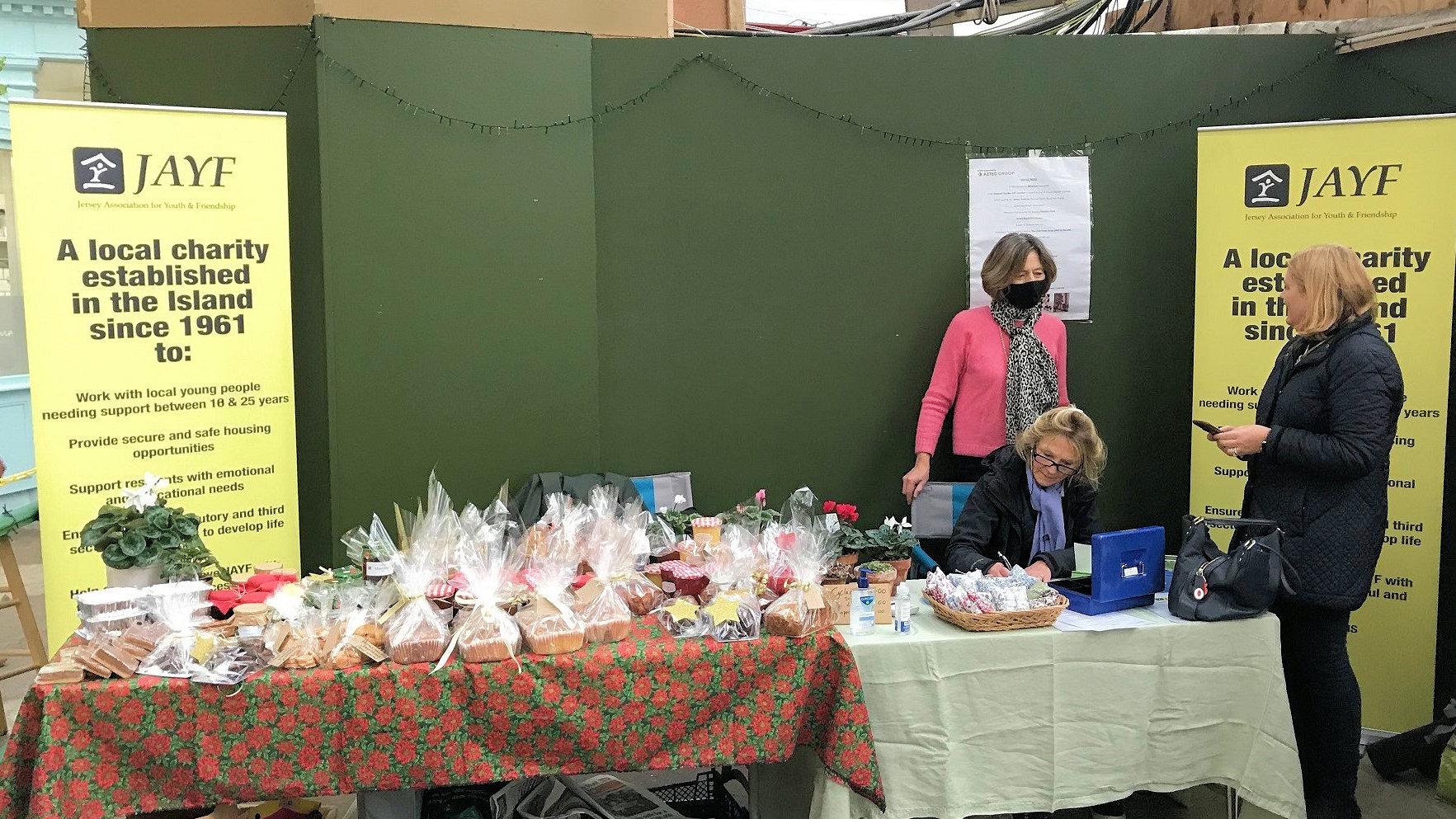 Association of Jersey Charities Christmas fair
The Association of Jersey Charities (AJC) is asking islanders to 'get festgive' through a double Christmas initiative designed to give local charities a platform to fundraise this year.
After a hiatus, the AJC Christmas Fair will return this year, taking place in the Assembly Room at the Town Hall on 26th November from 9.30am to 3.30pm.
The Fair will feature around 20 different AJC-member charities, who will be selling a selection of seasonal cards, gifts, produce, and crafts, whilst there will also be games, a raffle and refreshments.
Entertainment will also be provided throughout the day, with Jerriaise folk band Mêli-Mêlo, the Beresford Street Kitchen Choir, SwingStyle and Aureole Choir taking to the stage, whilst Santa is also scheduled to make an appearance. All money raised through the Fair will go directly to those participating charities, providing them with a vital opportunity to undertake fundraising.
In addition, the AJC will be hosting a pop-up stall in the Central Market every day (except Sundays) from 7th November until Christmas Eve, giving two different charities each day the opportunity to sell cards, gifts and festive treats and raise funds for their respective causes. It is the third year the AJC has held its Christmas pop-up market tables.
Kevin Keen, Chairman of the AJC, commented: "A survey we undertook earlier this year highlighted that in the current environment sustainable funding is the biggest challenge for charities in Jersey, which is why fundraising initiatives like this are so important, ultimately enabling local charities to deliver critical services in our community. We're encouraging islanders to embrace the season, 'get festgive' and support our island charities either by visiting our Central Market charity tables or popping in to our Christmas Fair – or ideally both!"