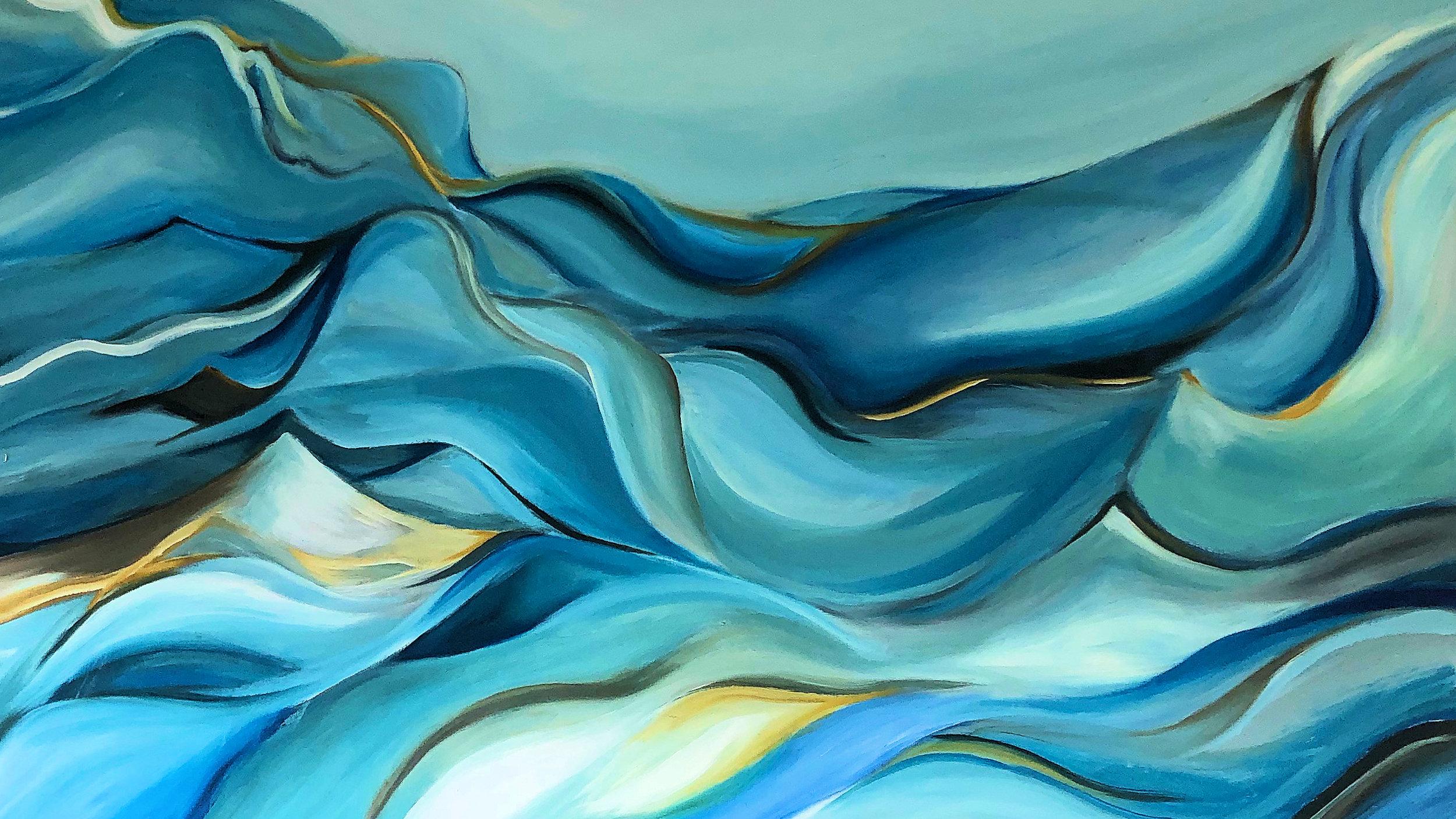 ArtHouse pop-up with Victor Guerin and Bethan Watkins
ArtHouse Jersey is pleased to announce the latest in their series of Pop Up exhibitions, this time involving a collaboration between artists Victor Guerin and Bethan Watkins.
The exhibition will take place on Saturday 4 & Sunday 5 June at ArtHouse Jersey's HQ at Greve de Lecq Barracks.
The series invites people to 'pop up' and enjoy fresh artwork in this unique setting with artists in attendance all weekend, welcoming visitors and answering any questions about their work, inspiration, and processes.
The artists
Victor Guerin is a qualified mechanical engineer from France who has always been interested in production processes and precise craftsmanship. Immersed in the surrounding landscapes of Jersey, Normandy, and Scotland, Victor's paintings offer an impression of his 'structurally unstructured' view of Nature.
His representations of Nature aim at subverting the lens of normativity. Are we above or under water? Are we up in the air or grounded? These recurrent themes in Victor's work intend to make the viewer reflect on the very essence of truth. Victor will be exhibiting a collection of oil paintings which inspire, amongst other feelings, quietness and reflection.
"I relocated to Jersey last year, and the Island's natural landscape keeps surprising me by its raw and powerful beauty. My paintings are an invitation for the viewer to see Nature through a different angle, and I hope they will bring to you as much peace, comfort and satisfaction as they do to me. I feel very privileged to be exhibiting in the idyllic setting of Grève le Lecq."
Bethan Watkins studied art A-level here in Jersey, and then went on to study further at Arts University Bournemouth. Her paintings, mainly in oil and acrylic, touch upon the abstract beauty of the land, and its spiritual feminine essence. Through her work she wishes to convey a sense of calm and peace, telling a story of what nature has done for her in her own life's journey. Bethan also has a passion for poetry. She says, "I hope that through my paintings and written work, viewers will be inspired to explore their own inner landscapes, with all imperfect, perfect beauty awaiting within".
Parking is available in the beach car park 5 mins walk away.
---
The main image shows art by Bethan Watkins.