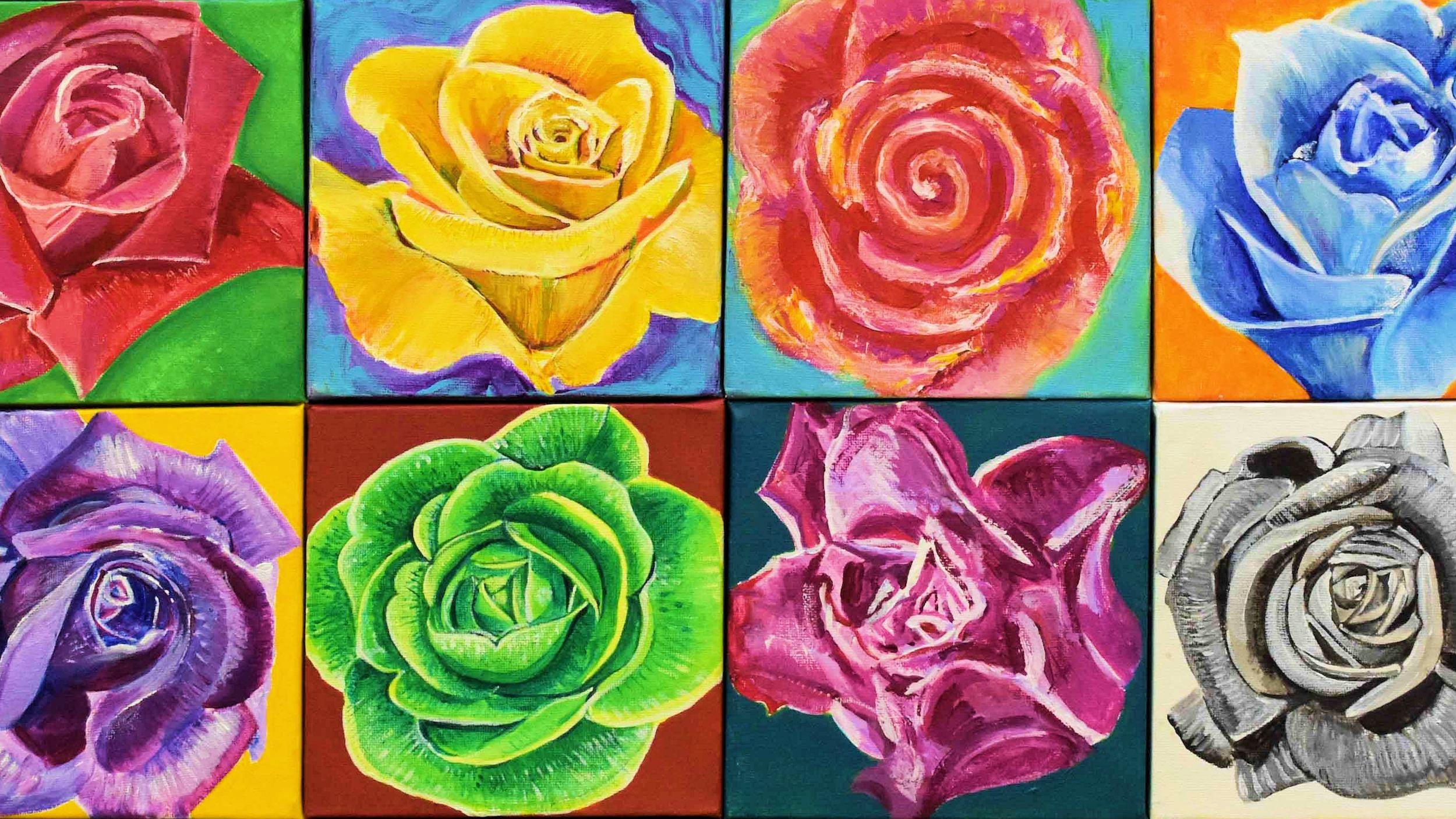 Art exhibition: 'Of the Eye and Of the Heart'
'Of the Eye and Of the Heart'… The Harbour Gallery's Monday morning painting group, featuring art by:
The late Linda Rose Parkes
Liz Adams
Joey Brown
Julia Coutanche
June Gould
Carole Parkes
Michele Snape
Words from the group…
"'Of the Eye and Of the Heart' is an exhibition opening at the Harbour Gallery on Thursday April 28th 2022, celebrating the work of a group of local artists.
"When Graham Tovey became ill and was unable to continue teaching there, seven of us decided to continue painting together at the Gallery.
"Our collective has, over the years, become about more than just painting. We have become good friends, supporting each other through life's twists and turns. We have become friendly critics of each other's work, offering feedback and encouragement, enabling us to produce a great variety of work in different mediums. We found ways to keep going through Covid – donning our thermals for winter walking and painting on the beach in summer.
"We have recently lost a very dear member of our group, Linda Rose Parkes, and it will be very moving to see her work, hanging with ours on the walls of the Gallery.
"We will all miss her terribly, but the art will go on…"
Since this was written, we are delighted to say that Graham Tovey will be with us for the opening evening on 28th April from 6:30-8:00pm.
The Harbour Gallery is open 6 days a week (closed on Tuesdays).
The main image shows 'Roses' by Julia Coutanche.