Art exhibition: 'Home' – Artists from Poland, Portugal and Romania contemplate modern multi-cultural Jersey
ArtHouse Jersey is delighted to announce 'Home', an art exhibition celebrating modern multicultural Jersey which will take place at ArtHouse Jersey at Capital House.
Opening to the public on Thursday 12th May and running until Sunday 29th May 2022, 'Home' is the culmination of the work of three artists of Portuguese, Polish and Romanian descent who undertook a residency in Jersey earlier this year.
Natalia Kalicki (Poland), Cliff Andrade (Portugal) and Dana Olarescu (Romania) came to Jersey to learn about, research and explore the experiences of their compatriots living within each of these three significant local communities. They then went on to create artwork that reflects the lives and aspirations of each community and immigrants generally, based on what they learnt during their time in the Island.
Why 'Home'?
'Home' is a celebration of the multicultural nature of Jersey in 2022. Our Island has benefited immensely from the contribution of individuals from Portugal, Poland and Romania, all of whom have positively impacted how Jersey looks and feels today. The works on show at this exhibition contemplate Jersey being our collective Island home, whilst seeking to give a voice to three communities who make up such a substantial proportion of our population, yet are infrequently heard from as part of the local cultural narrative. Although the project concentrates on the Polish, Portuguese and Romanian communities, these being three of the largest communities present in the Island (outside of the Common Travel Area), it can be seen as representative of, and speaking to, the lived experience of all migrants to the Island.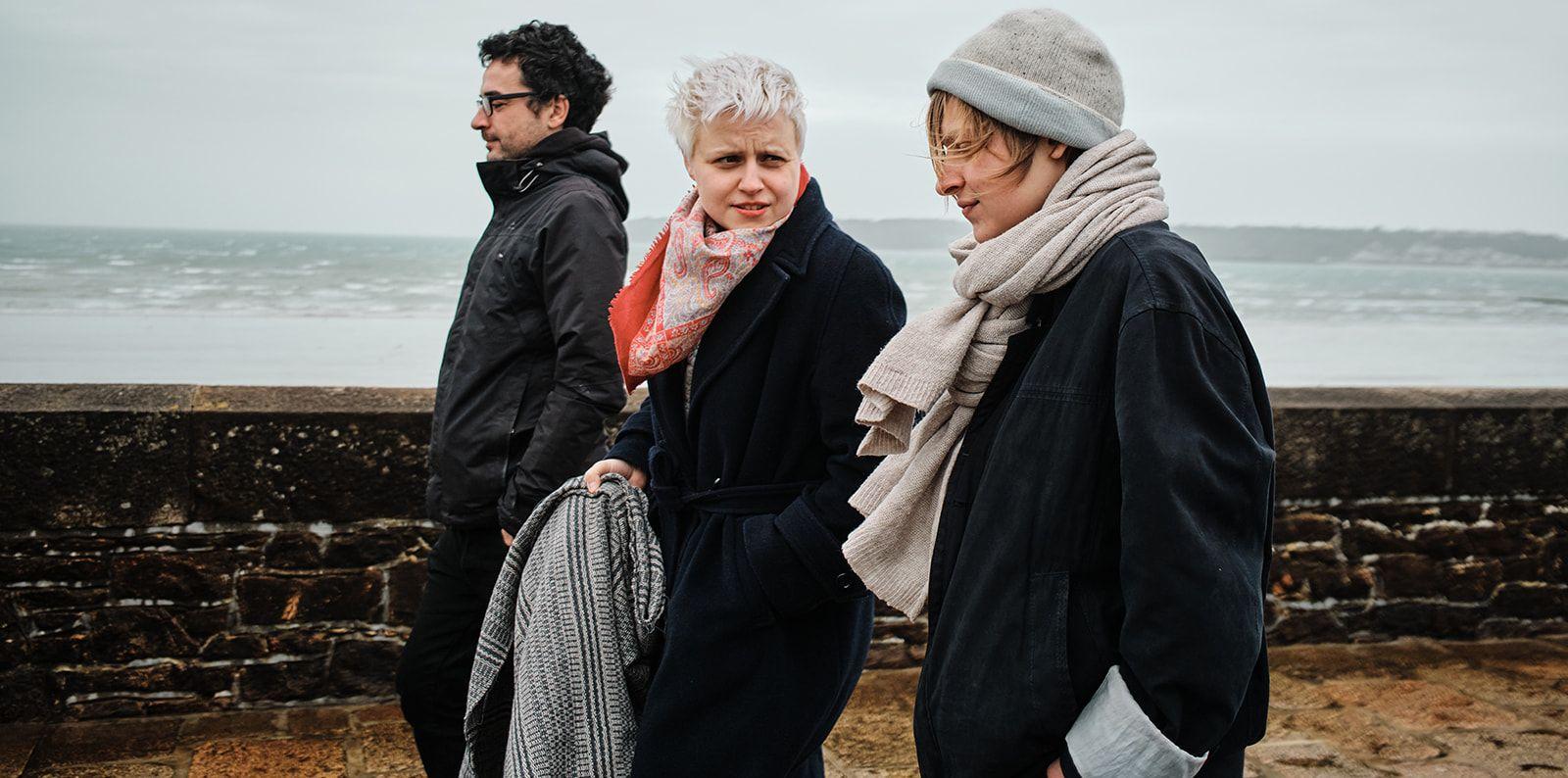 The artists
Natalia Kalicki's (Poland) interests lie in engaged art practices, migration, memory and translocality, Dana Olarescu (Romania) is a socially engaged artist who focuses on challenging minority exclusion and environmental injustice. Cliff Andrade (Portugal) combines traditional printmaking, photography and time-based media to explore notions that dominate his lived experience including belonging & un-belonging, place and memory, displacement and notions of family. The works they have created for this exhibition have been inspired by what they heard and experienced in Jersey, with both their artwork and testimony informing the briefing of Gabriel Pitcher whose 'Home' mural will adorn the Normans building from 13 June 2022.
Director of ArtHouse Jersey, Tom Dingle, said: "Cultural celebrations, such as our Home project, can help foster respect and open-mindedness for fellow inhabitants in our community. Celebrating our differences, as well as our common interests, helps unite and educate us. Celebrating our cultural diversity can help dispel negative stereotypes and personal biases about different groups and help us recognise and respect 'ways of being' that are not necessarily our own. It's our hope that this exhibition will speak to the experience of everyone that has chosen to make Jersey their home, while providing fresh insights for natives who are keen to understand a little more about their fellow Islanders."