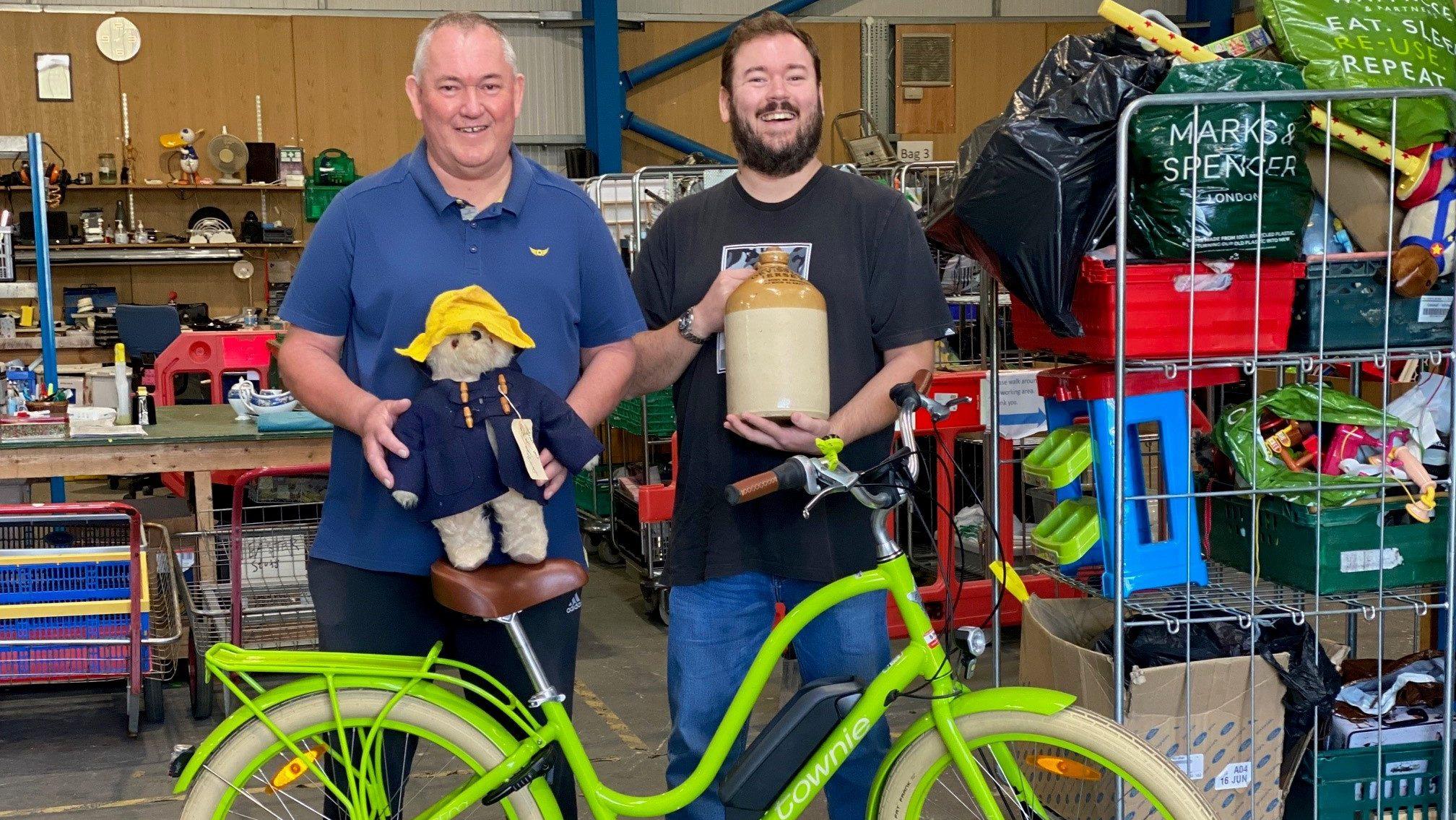 Acorn's Inaugural Auction
Auctioneers for the day will be Robin Le Huquet and his son Dominic, who ran auctions from their St Helier auction house for four years.
Acorn Reuse Operations Manager Amanda Berry said: "Thanks to the continued generosity of Islanders, we have all kinds of amazing things donated to us at Acorn. We have been saving the more unusual, more valuable and quirky items throughout the year in order to showcase these at the auction.
"This includes jewellery, a top-of-the-range electric bike, a new iPhone 14, Christmas hampers, rolls of fabric, antiques, collectibles, furniture, and new toys including Lego. There really is something for everyone."
In the lead-up to the sale, items will be posted on Acorn Enterprises' Facebook page. There will also be an opportunity to view all the lots at Acorn on the Friday and Saturday before the sale during normal working hours (10 am to 3.30 pm) and people will be able to sign up for a bidding number on those days.
The auction itself will take place on the Acorn site in Trinity from 10.30 am to 1.30 pm on Sunday 5 November. Bidders, supporters and spectators are asked to arrive earlier if they need to sign up for a bidding number. All items must be paid for and taken away on the day.
Mrs Berry added: "The vast majority of items will not have reserves placed on them so you could get an absolute bargain. Every penny we make at the auction will go towards providing work and training opportunities for people who have a disability or long-term health condition."
Robin, who has volunteered at Acorn as he had particular interest in vintage toys, said: "Having knowledge in running auctions seems to us a great way of helping others and enjoying the day."
Tea and coffee and bacon rolls will be available from a catering van.
---
Pictured: Auctioneers Robin and Dominic Le Huquet with some of the lots