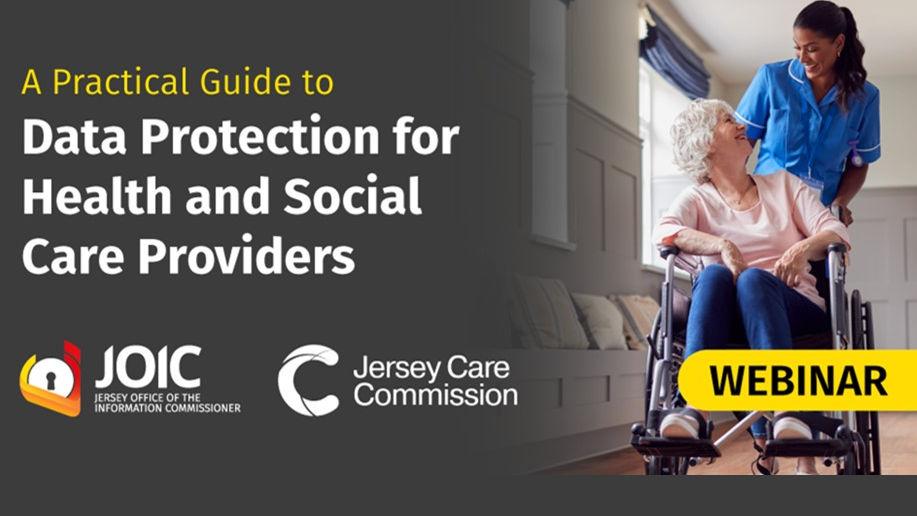 A practical guide to data protection for health and social care providers
This guidance session, which sees the Jersey Office of the Information Commissioner working in partnership with the Jersey Care Commission, will provide Health and Social Care Providers in Jersey with an introduction to the Island's data protection regulator, the Jersey Office of the Information Commissioner (JOIC), including who they are and what they do.
All Jersey organisations that process personal data, under the Data Protection (Jersey) Law 2018, must be registered with the JOIC. This includes health and social care service providers who, beyond just registering, must know what personal data they use and why, have appropriate security measures in place to protect it, only use personal data for the purpose it was collected and keep personal data records accurate and up to date. This is especially important in care settings that process high volumes of medical or sensitive data.
If you lead or are a member of a health and social care organisation, join us for this one-hour webinar where you will learn more about your legal obligations when it comes to data protection.
The JOIC are here to help organisations navigate their data protection responsibilities and the session presenter, JOIC's Operations Director Anne King, will let attendees know more about the JOIC's provision of advice and guidance, as well as their 'Let's Go DPO' and 'Board Support Squad' initiatives.
Join us on Thursday 23 November 2023 from 2pm until 3pm.