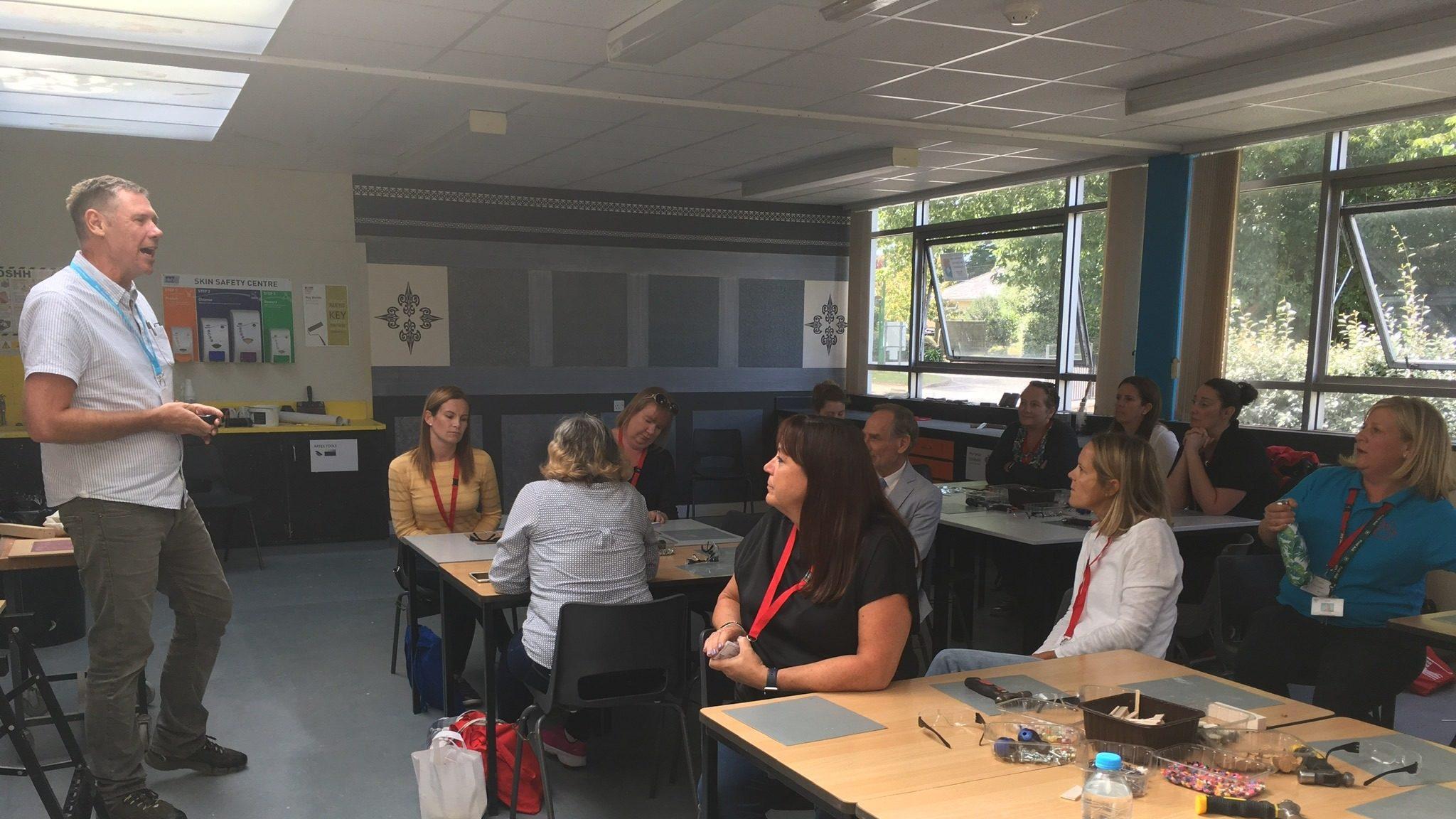 Michael Rosen, writer and performance poet for children: A joyous childhood conference
Michael Rosen, one of Britain's best-loved writers and performance poets for children, will deliver the keynote presentation 'The Power of Play' at the one-day conference – A Joyous Childhood – taking place on Saturday 10th September 2022 at St Sampson's High School.
The conference is being organised by The States Early Years team and The Guernsey Institute College of Further Education with support from a number of private and third sector organisations – Hand Picked Hotels, Milton Produce, Guernsey Dairy, and Every Child Our Future.
Ruth Sharp, Head of The States Early Years Team said: "This event offers a fantastic opportunity to anyone working in this sector, or wishing to do so, to hear from leading professionals, learn about the latest thinking in this area and share ideas with other practitioners. We have a first-class lineup of speakers and workshop leaders and I am looking forward to welcoming all our delegates to what promises to be a truly inspiring day."
As well as having published around 200 books, Michael Rosen is also a popular broadcaster and has presented BBC Radio 4's acclaimed programme about language, 'Word of mouth' since 1998, as well as regularly presenting documentary programmes for BBC Radio 4 and BBC Radio 3, including the Sony Gold Award-winning 'On saying goodbye'. He is currently Professor of Children's Literature at Goldsmiths, University of London where he co-devised and teaches an MA in Children's Literature.
Delegates will also have the opportunity to sign up for a range of workshops being facilitated by various prominent early years professionals travelling to the island for the event. The workshops will cover a wide range of topics relating to early years education.
Full details of the event, speakers, workshop leaders and how to book can be found here.