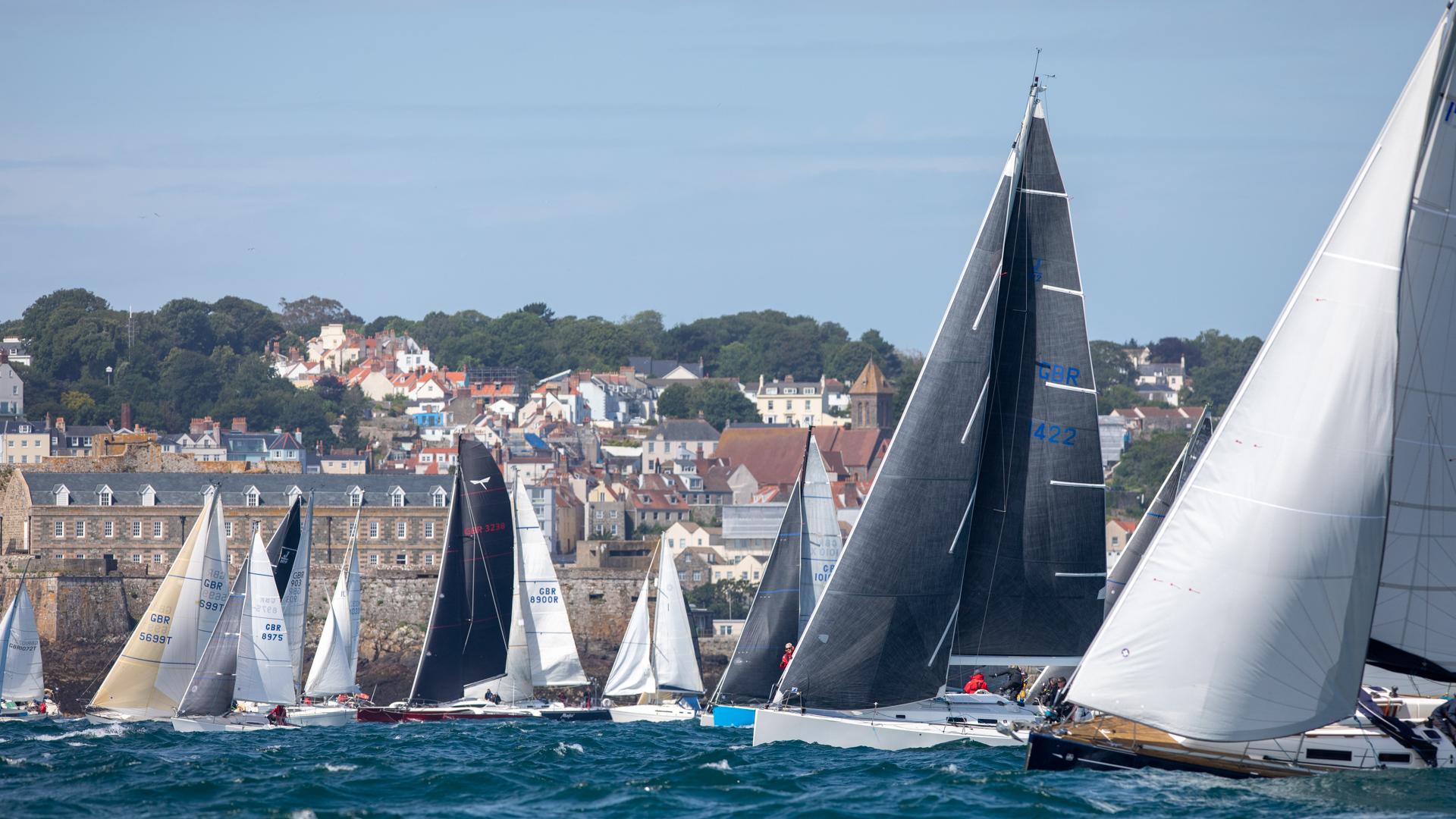 58th Guernsey Jersey Inter-Island Yacht Race
Keen sailors are invited to once again get behind the helm and take to the waves for the annual Guernsey Jersey Inter Island Yacht Race.
The event remains one of the premier sailing competitions in the Channel Islands and this year will be held on Saturday, 24th June.
The race – which will follow a course starting west of La Collette Marina in St Helier Harbour and finish at Castle Cornet – is sponsored by property experts Savills for the second year running.
Organised by Guernsey Yacht Club and St Helier Yacht Club, the event has been a popular fixture on the sailing calendar since 1964 – with entries for this year's contest now open.
More than 50 yachts of all types and sizes took part in the 2022 race, which was making a welcome return following a two year hiatus due to the coronavirus pandemic.
In addition to the serious racers there will also be prizes for different categories of yachts, including family crewed and young helm.
Savills – which has offices in Guernsey and Jersey – has signed up as sponsor until 2024.
Martin Priest, Rear Commodore Sailing of the Guernsey Yacht Club, said: "As the largest race in our calendar this event is enthusiastically supported by a complete cross section of the sailing community, with entries including family groups as well as the more serious racing teams.
"Such a large and diverse number of participants only serves to enhance the tremendous spirit of inter-island rivalry which exists in sailing, as it does with most local sports. Last year's event proved immensely popular – making a welcome return following a two year break due to the coronavirus pandemic – and we can't wait to do it all again. Entries are now open so we'd encourage anyone who would like to enter a crew to sign up as soon as possible."
Jeff Speller, Commodore of the St Helier Yacht Club, added: "Last year's event was a huge success – bringing people together for a day of friendly competition and celebrating everything that is so special about our two islands. We are looking forward to this year's event with even greater enthusiasm and working with our colleagues in Guernsey Yacht Club and Savills to ensure a great spectacle and a memorable challenge."
Stuart Leslie, head of residential sales at Savills Guernsey, said they were delighted to be involved once again: "Sailing is a favourite past time of many islanders and when the opportunity arose to sponsor the yacht race we were only too happy to lend our support. This year's plans are now in full swing and we can't wait to welcome everyone out onto the water.
"As an office we are always keen to support local events whenever we can and it doesn't get any bigger than the inter-island yacht race. The event brings together so many people from both islands and there is always a fantastic atmosphere and great community spirit."