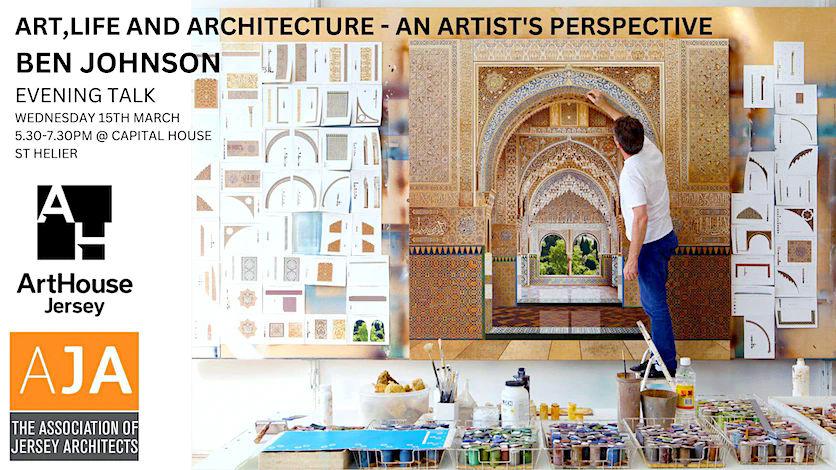 Art, Life and Architecture – An artist's perspective
Ben Johnson's paintings celebrate the built environment. They also celebrate the craft of making.
"I have chosen a subject matter which I believe is worthy of celebration. My Paintings are about being grounded, firm foundations and the pursuit of a perhaps impossible perfection."
Johnson's paintings are clearly representational. An obvious and easily read image of the built environment. But what lies behind these images? Is it the exploration of artist's materials or is the pursuit of something more profound? Peace and personal orientation. A still moment in the turning world.
Ben Johnson is currently exhibiting at Axis Mason Studios as part of the Trinity Buoy Wharf Drawing Prize Working Drawing Section.
---
Ben Johnson was born in Llandudno, Wales, in 1946. He studied at the Royal College of Art and lives and works in London.
He is best known for his paintings based on architectural spaces and his large-scale cityscape paintings, which include panoramas of Hong Kong, Zürich, Jerusalem, Liverpool and finally London which was completed as part of a residency at the National Gallery, London, in 2010.
Johnson has for years been an Honorary Fellow of the Royal Institute of British Architects for his contribution to the public's understanding of contemporary architecture and, in 2015, was made an Honorary Fellow of Glyndwr University, Wales, for services to the public appreciation of the Arts. In 2017 he was made a Member of the Royal Cambrian Academy in Wales.
Over the past 46 years he has exhibited widely in galleries and museums across the world, including the Institute of Contemporary Arts, London; the Walker Art Gallery, Liverpool; the Art Institute of Chicago; Kunsthalle Tübingen; and the Museo Thyssen-Bornemisza, Madrid. A retrospective of his paintings was exhibited at the Southampton City Museum and Art Gallery in 2015.
He has undertaken commissions for the Royal Institute of British Architects, the British Museum and National Museums Liverpool as well as for IBM, HSBC, JP Morgan, British Steel, Hong Kong Telecommunications amongst others.
His work is included in the permanent collections worldwide, including the Victoria & Albert Museum, London; the Centre Georges Pompidou, Paris; the Museum of Modern Art, New York; the Regional Services Museum, Hong Kong; and the Government Art Collection.