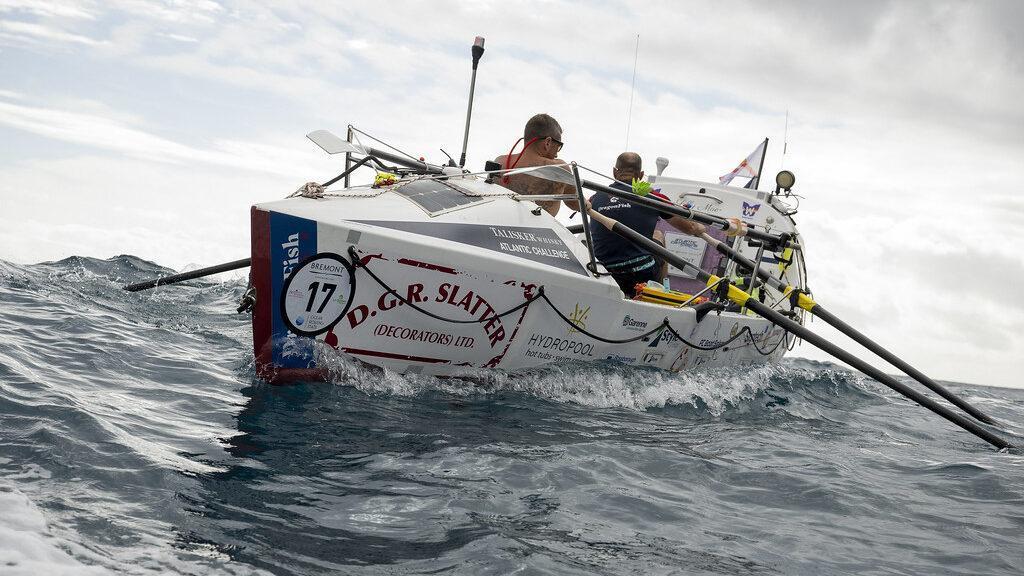 3000 mile Atlantic crossing – before and after!
Join us for an exclusive ocean adventure evening.
In 2022 Dragonfish (pictured), a mens pair, undertook a remarkable Atlantic crossing concluding in Antigua in 2023. Join them for an insightful account of their incredible journey.
Intrepid232 an all female four are set to row the same route in December 2023. Gain valuable insights into their preparations, the obstacles they have overcome to reach this point and their expectations for their own remarkable journey.
There will also be an opportunity to participate in an exciting raffle, tickets are still available to purchase please contact Intrepid 232.
Join us for an unforgettable evening of adventure and inspiration where refreshments will be served upon your arrival.
By attending this event, you agree that any photography or videography of the event and attendees may be used for promotional purposes. Your data may also be shared with the event hosts.