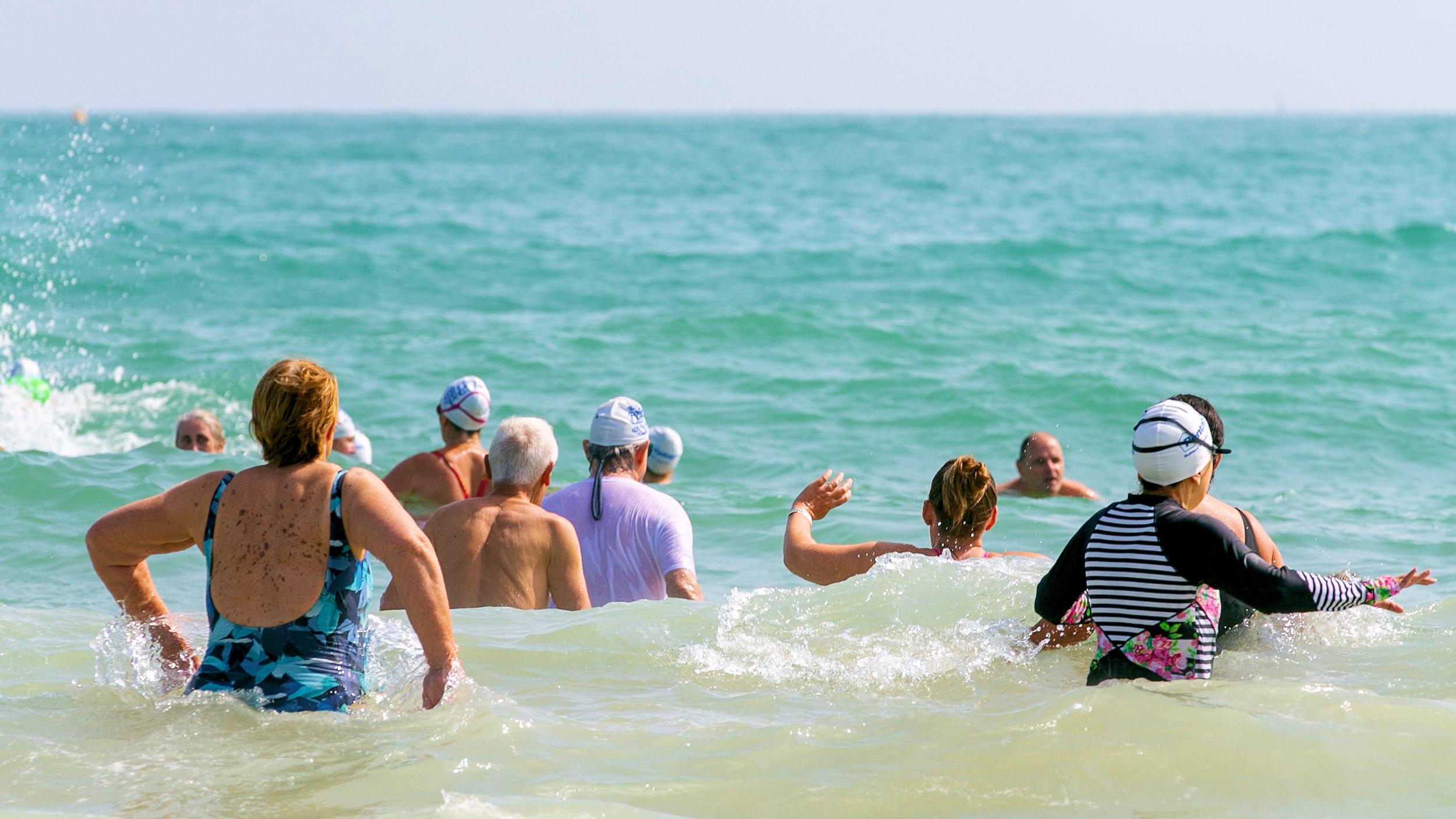 30 Bays in 30 days: Closing swim
30 Bays in 30 days is now firmly established in Jersey's calendar of events for Islanders of all ages who want to get outdoors and enjoy Jersey's beautiful natural beaches, while raising money for Jersey Hospice Care and The National Trust for Jersey.
Participants are encouraged to swim 30 strokes in 30 bays around the Island during the 30 days of July and to enjoy stunning beaches and appreciate the benefits of sea bathing in the process. For those that don't wish to go that far, there is the option to swim their 30 strokes in their favourite or most accessible beach. This year we have had participants swimming 30 Bays in one day and even a couple going from bay to bay around the Island via a rigid inflatable boat (rib)!
292 people registered for this year's event including 42 teams. So far just under £8,000 has been raised.  There will be a closing swim this Sunday, 30th July at 4.00 pm at St. Brelade's Bay when participants are encouraged to come down for a celebratory swim, to have a group photo and to hand in any sponsorship monies.
The event was established in Jersey in 2016 and has raised over £100,000 for the two charities since that time and is generously supported by Pentagon, Network Insurance & Financial Planning, The Potting Shed and Fuse 2.