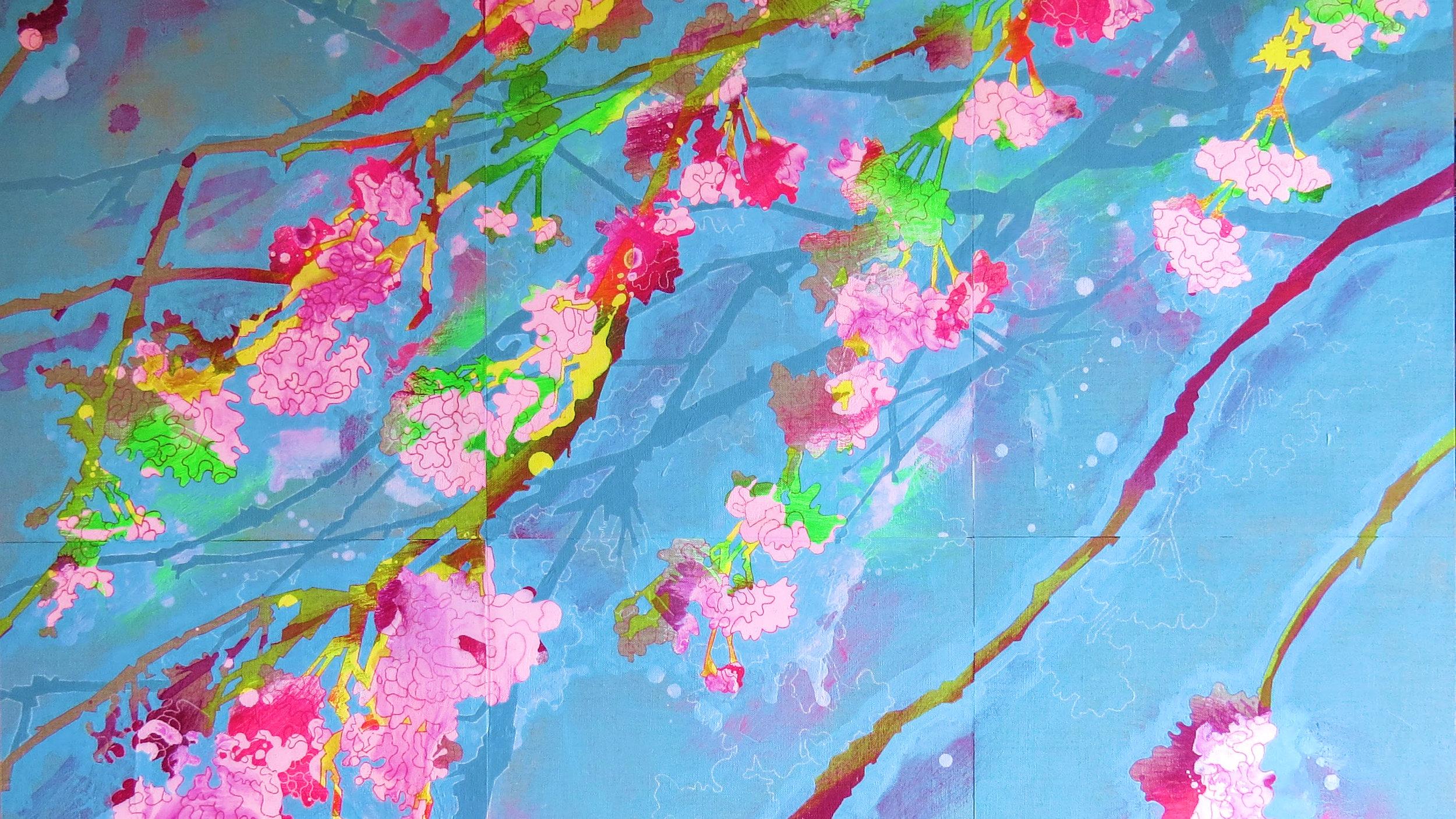 2+2: Guernsey to Jersey – an inter-island exhibition
2+2 Guernsey to Jersey – is an inter-island exhibition of painting and 3D work.
Featuring work from Olympia McEwan & Richard Le Goupillot from Guernsey and Raewyn Riva & Joanne Creavy from Jersey.
The exhibition is to be opened at 12.00pm on Saturday 15th October by Olive Fogarty, Business Development Executive at Channel Insurance Brokers who have kindly sponsored the exhibition.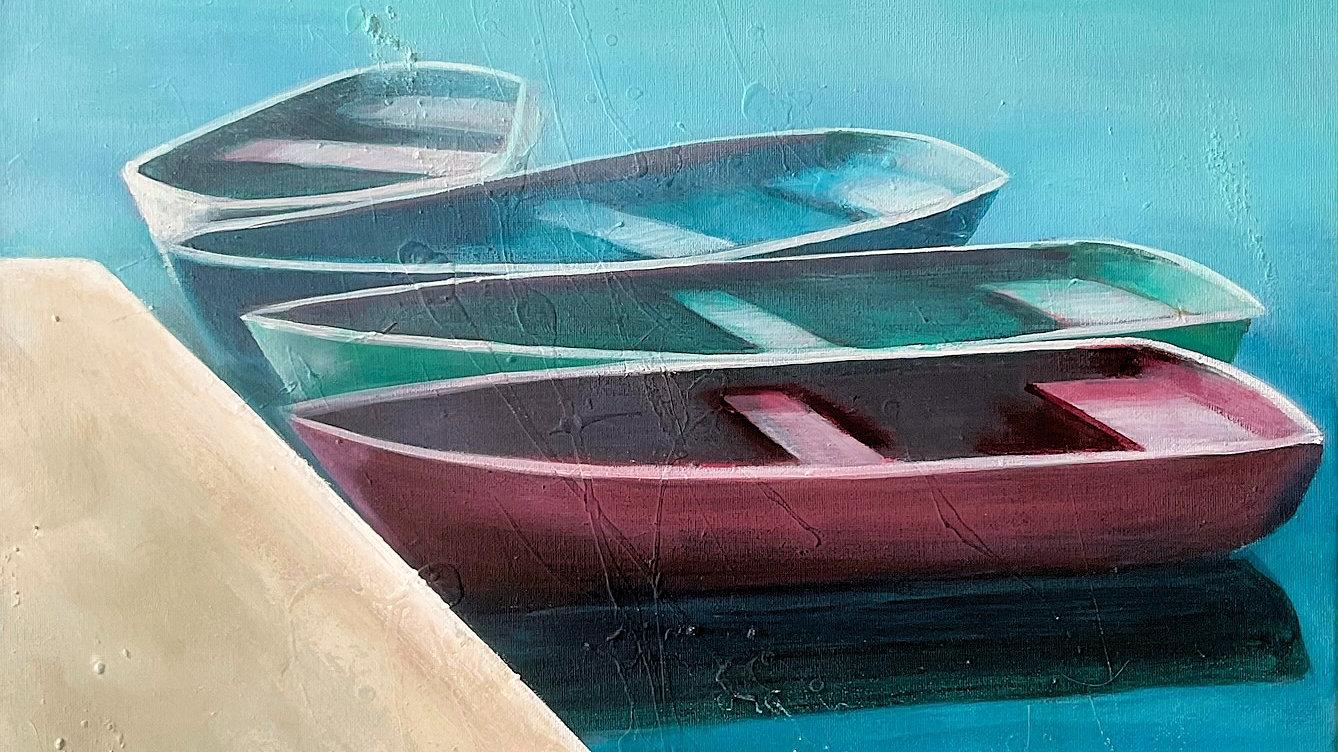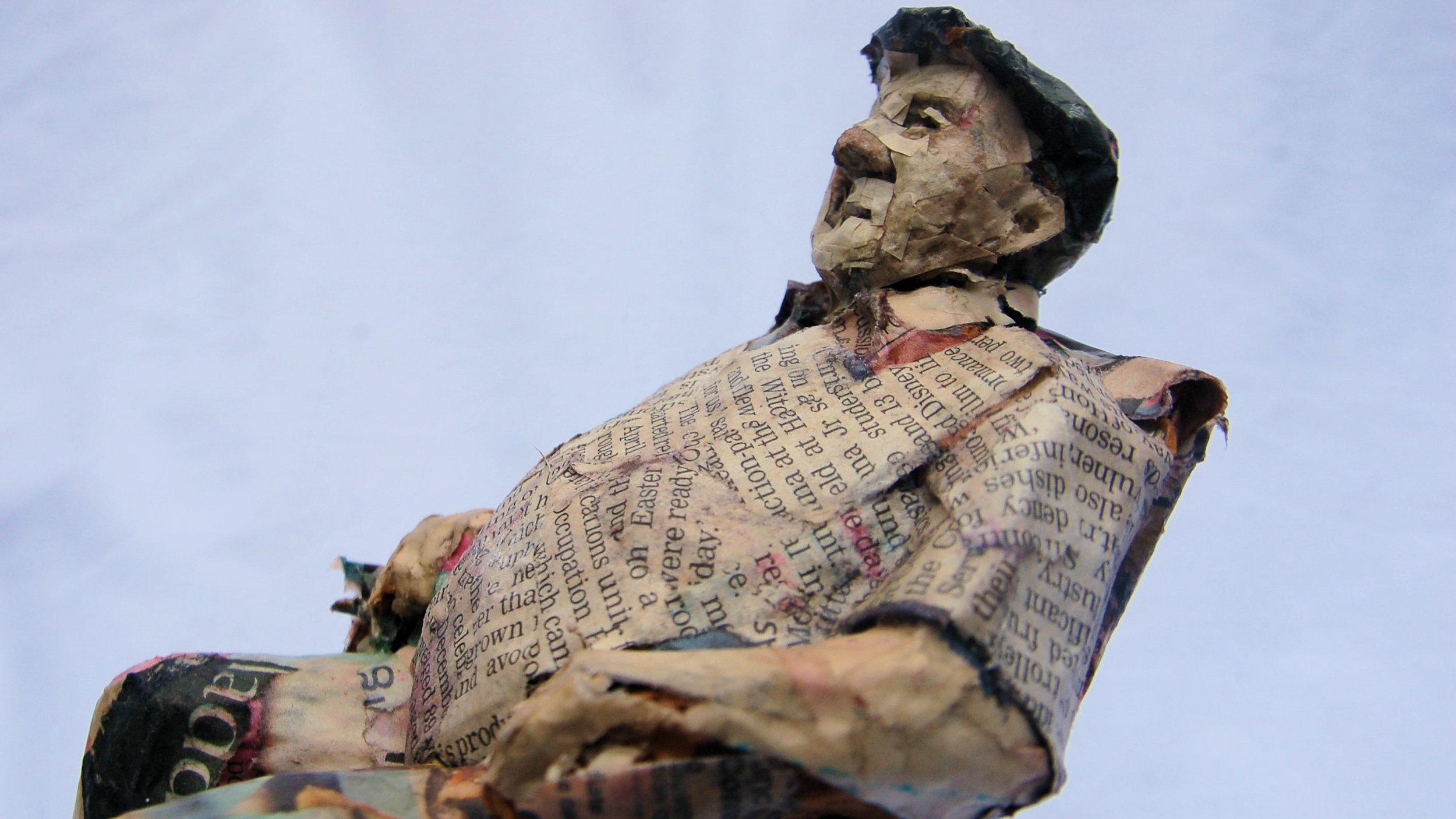 ---
The main picture shows 'Cherry blossom tree' by Olympia McEwan.