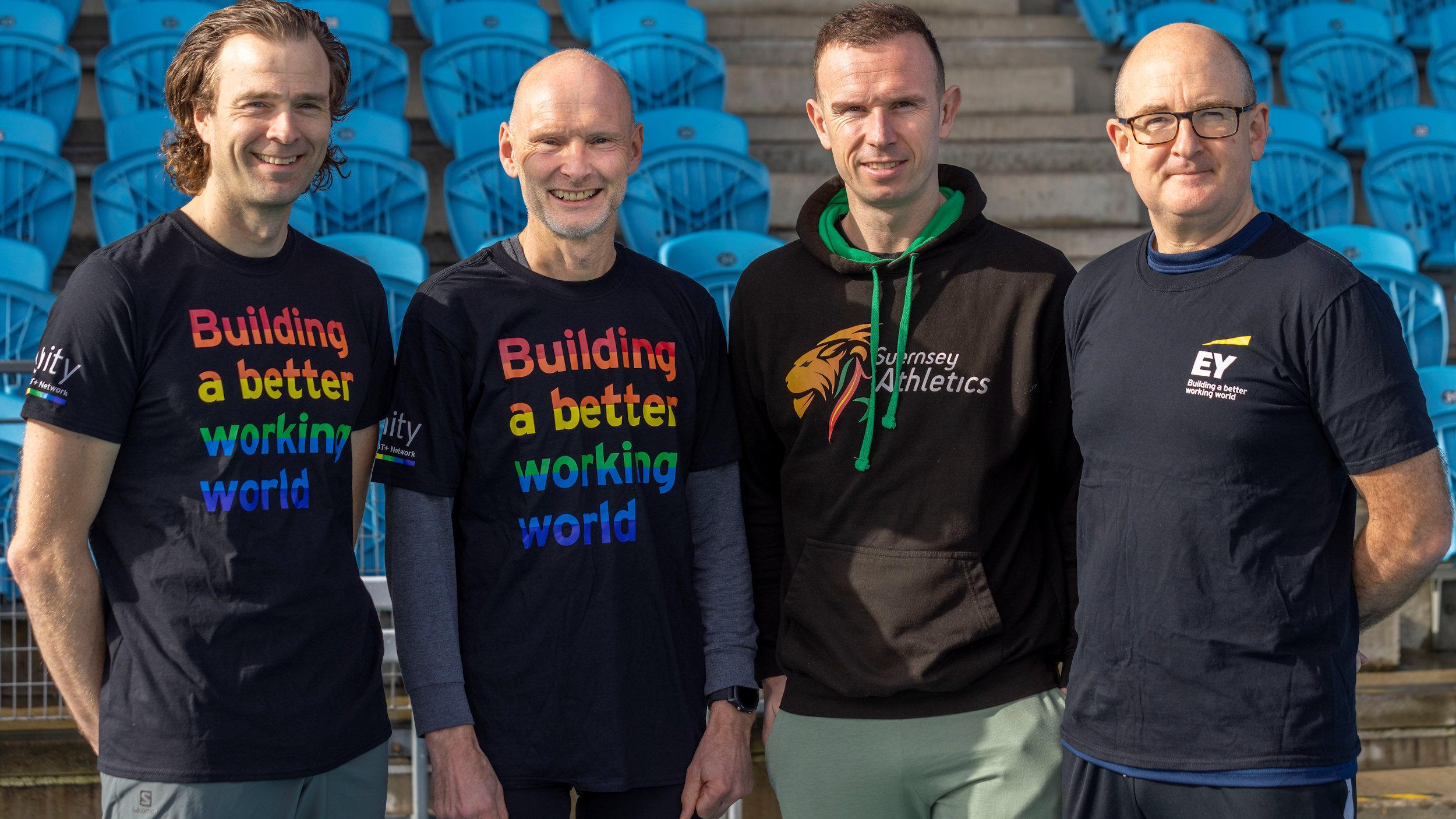 2023 EY Easter running festival – Registration open
Guernsey islanders are being invited to lace up their running shoes once again for this year's EY Easter Running Festival.
The four-day festival will be held over the Easter weekend, starting on Friday, 7th April, with the last event taking place on Monday, 10th April. The festival comprises a 5k and 10k road race, the Keith Falla Memorial full course cross country and a 4×1 mile relay race.
For a second year, the relay race will be taking place at Delancey Park due to the success and popularity with spectators and participants alike during last year's festival.
Ove Svejstrup, a Partner at EY in Guernsey and a participant in the festival, highlights why this sponsorship is important to EY: "We are delighted to be continuing our sponsorship of the EY Easter Running Festival. Having the opportunity to support Guernsey Athletics with an event which puts the physical and mental health of the local community at the forefront is so important to us.
"It was great to see so many familiar faces and new runners embracing the challenge and taking part in the festival last year. I look forward to lining up at the start line with, and against, colleagues and friends over the Easter weekend."
Graham Merfield, Chairman of the Guernsey Athletics Club, added: "The island's running festival is back and better thanks to EY's continued support as our festival sponsor. Whether you're a local runner or visiting over the bank holiday weekend, there's an event for everyone, from the 5k road race on Good Friday to the 10k on Easter Monday. There are also events for our younger runners. Grab your running shoes and get ready to hit the road!"
---
Early bird tickets are available until midnight on the 28th February. As of the 1st March the ticket price increases for each category apart from the relay. Online registration will close at midnight on 2nd April.
---
Main image shows (left to right): Ove Svejstrup, Graham Merfield, Tom Druce and Joe Truelove.