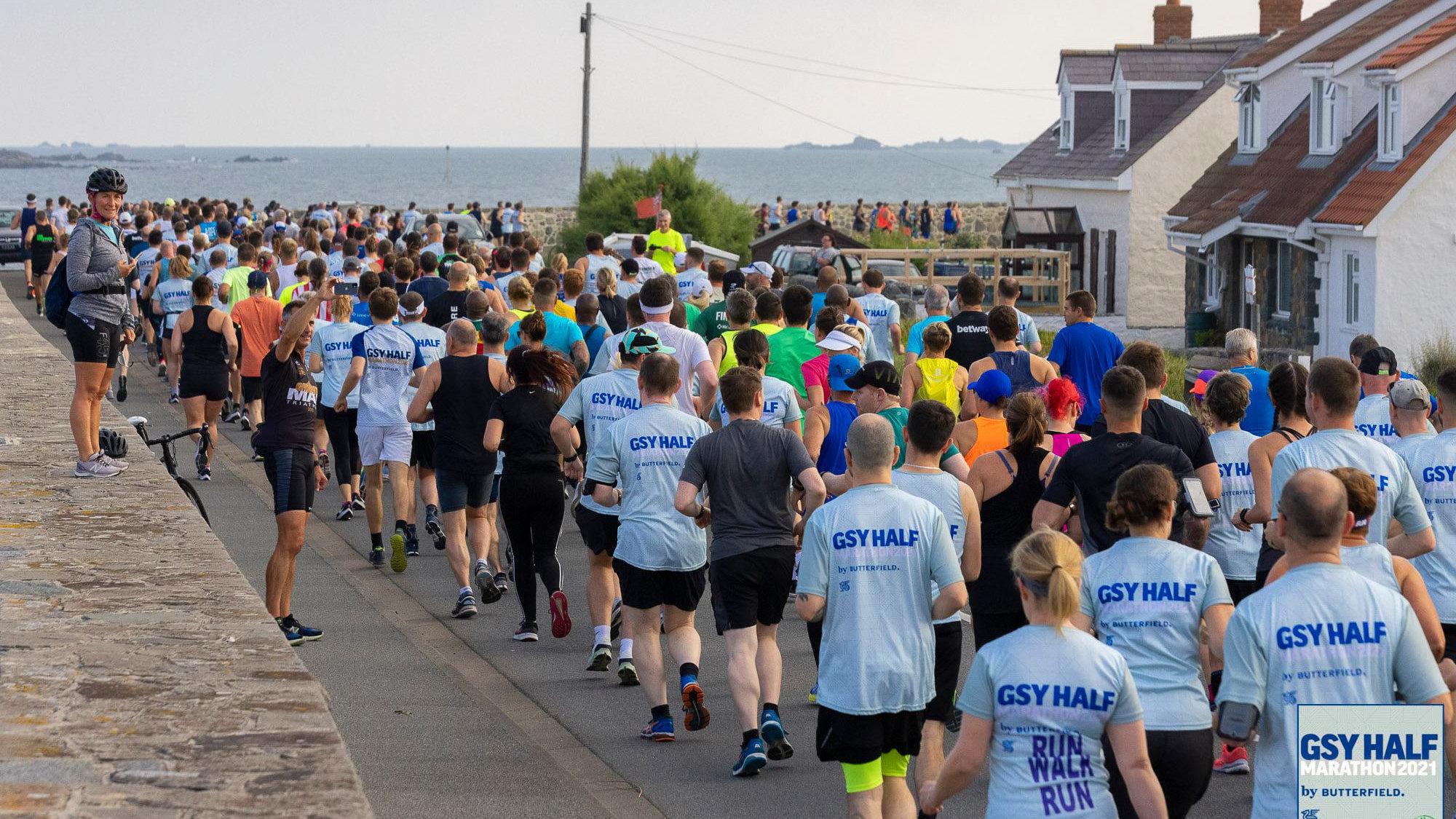 2022 Butterfield half marathon
Registration for this year's Butterfield Half Marathon, which will take place in Guernsey on Sunday, 18th September at 9:00am, is now open. Anyone aged 17 or over can sign-up via the RaceNation website.
Organised by the Guernsey Athletics Club, the route starts in L'Eree in the south west corner of the island and follows a stunning 13.1 mile coastal road. Running along the town seafront, the well-loved event culminates in a grand finish outside the Tourist Information Office in St Peter Port.
All competitors will receive a medal and the first 500 participants to sign-up will receive a souvenir technical running t-shirt. Participants who registered between 4th and 22nd April have also been entered into a prize draw in partnership with Island FM to win a personalised 12-week training plan by local Olympian Lee Merrien with one in-person session.
Louise Perrio, Race Director for the Guernsey Athletics Club said: "The Butterfield Half Marathon, now in its 22nd year, is always such a popular event and a mainstay in our athletics calendar. This year we are looking forward to welcoming more overseas runners back to the island to take part and, as ever, we are immensely grateful for Butterfield's support."
"Butterfield is proud to be the title sponsor for this event which not only brings people together in the community and beyond, many of the runners raise funds for a number of worthy causes and charities," says Butterfield Trust, Managing Director, Lindsay Ozanne. "Whether you are new to running or aiming for a target time, it's a fantastic family event and I encourage everyone, including our employees, to get involved."
Lee Merrien, a Guernsey-born Olympian who made his debut for Team GB at London 2012, said: "I am very excited to be teaming up with the Butterfield Half Marathon. A half marathon is a great distance to work towards; it offers a real challenge but is an achievable distance for many with the right training programme. I look forward to working with the lucky winner and helping them to achieve their goal."
Follow the official Butterfield Half Marathon Facebook page for more information on the event.