Oak Group, the private client, corporate services and fund administration business, has confirmed the appointment of Joe Woodward as Managing Director of its Mauritius operations.
Subject to regulatory approval Mark Salmon, Manager of Oak Mauritius, will join Joe on the Board of Oak Mauritius.
Joe (shown in the main picture) has over 14 years of experience in the financial services industry. Since joining Oak in April 2020, Joe has been instrumental in driving the business forward for Oak Group Guernsey and building key relationships not only with intermediaries and clients but also staff in all jurisdictions. Joe will be relocating to Mauritius from Guernsey as soon as it is possible.
Mark joined Oak in 2007 and spent eight years in the Oak Guernsey office before relocating to the Oak Mauritius office in 2015. Mark is currently a trust manager and the office manager in Mauritius and subject to regulatory approval will join the board as Executive Director.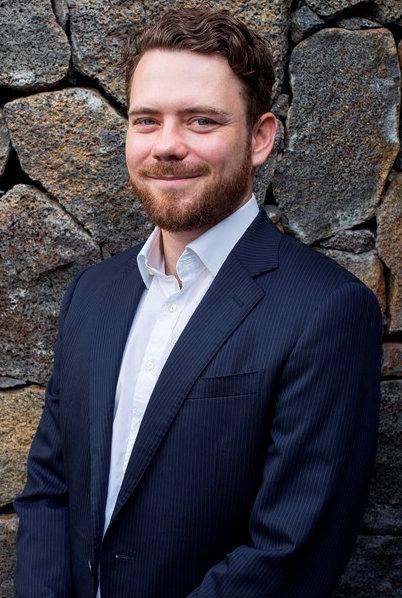 Commenting on the appointments, Oak Group Chief Executive Graham McCormack said: "We are delighted that Joe is taking up the role of Managing Director in Mauritius at such an exciting time for Oak Group as a whole. The business in Mauritius is integral to our combined businesses and we are looking to expand our operations there. Joe has all the attributes and expertise needed to help us deliver our growth objectives.
"The addition of both Joe and Mark to the Oak Mauritius Board will also bring valuable industry knowledge and breadth to ensure we continue to offer our valued clients an even better and more comprehensive service over the coming years."
Joe added: "I am extremely honoured and grateful for the opportunity to lead one of Oak's most prestigious offices. I am delighted for Mark and congratulate him on his well-earned promotion. I look forward to working with him, our fellow directors and the excellent team in Mauritius on new challenges and delivering further growth to Oak."
Graham concluded: "I would also like to express my sincere gratitude to William Du Toit and Andrew Fox who helped establish and build up the Oak brand in Mauritius from an idea to the established and successful enterprise it is today, but who are now stepping away from the business as Joe takes the helm. We wish them well in the future."