Welcome to our series, 'Meet the Entrepreneur', where we meet entrepreneurs and start-ups from the Channel Islands.  We find out what they are doing, what 'drives' them and what advice they would give anyone starting out in business.
Today, we meet Alastair J Grant, video marketer from Videos.je
Alastair tells Channel Eye: "I've been making videos for the last twenty years, either as a side-hustle freelancer doing small jobs such as editing and motion graphics, or as a youtuber doing funny videos and building audiences.
In January 2021 I quit my day job (in the hospitality sector) to go full time and start my own business. Right now it's just me, and a few friends helping out – but as I grow I wish to become a full sized agency that helps small businesses get their videos made and seen online.
Tell us about your 'journey'
I never really liked the 'job' as videographer. When I graduated from Bournemouth in 2008 I realised it was quite a solitary existence, a man with his cam! Thankfully the world has changed since then – more and more people are making videos themselves. So my mission now is to grow the market for paid videos. If I can grow it, I can find new opportunities not only for myself but for others.
Jersey needs to catch-up with the rest of the world when it comes to video marketing. There is a skills gap but also a negative attitude about innovating your marketing. It feels like we are stuck in this 90s business model that says it is ok to spend advertising money on junk mail and 'JEP' [print] adverts. I'm really excited about the new wave of online influencers about to come through.
Can you talk us through a typical working day?
I practice what I preach by posting a video every day both on Facebook and LinkedIn. Content marketing is dependent on a 2-way conversation between creators and audience. This is why YouTube has evolved from personal video diary vloggers into a source of knowledge – over half of YouTube is now are 'How-to'
I make a week's worth of video content in one day. I may do some client work on other days, or spend some time doing some of my homework for the Digital Leadership Programme where I am a part time student.
I think a lot of people would agree that right now, all we need to do is survive, and then be available when new opportunities arise.
Have you had support from Jersey Business or Digital Jersey?
I'm studying, part time on Digital Jersey's Digital Leadership Programme, which is grounding me both in professional practice in content marketing and how technology is changing how we communicate online.
Can you share your experience with banks
I've used Coconut which is an online bank but also an app that let's you generate invoices which is extremely useful. It also monitors my personal account so I can identify payments which have been business expenses.
I'm in the process of applying for a business loan right now. How hard can it be, right?
How has Covid-19 impacted your business?
Covid was the catalyst to start my own business. The lockdowns gave me time to study online, such as how I should market myself, and how to find business opportunities.
What's been your biggest challenge as an entrepreneur/startup?
I guess it's feast and famine, like a lot of small businesses. Not knowing when the next chunk of money will appear can be really stressful.  But as a life long sufferer of depression, I'm thankfully a bit resilient. It's tough on my family though.
Can you share any pleasant experiences?
Without doubt, it's the friends I have made. Especially when I launched a podcast and started asking people to be guests. I just wanted to understand the marketplace better but so many people have come forward who actively want to support my goals. If you are ever lonely in your life – consider starting a podcast! No joke.
What advice would you give to someone who has a start-up idea?
Save up six months worth of whatever wages you are used to before you start.  I had three months worth and it wasn't enough. There are many unexpected ingoing costs plus it's hard not to throw money at celebrating that you have started your adventure.
What would you like the States of Jersey to do in order to help entrepreneurs and start-ups?
Low interest start-up loans. Bring back the Trade Fair at Fort Regent. Oh, and bring back the Ghost Train at Fort Regent whilst you are at it!
Which leaders do you admire?
I spend a lot of time on Linkedin; there are some amazing people on there.
Of course GaryVee remains the most influential figure to many entrepreneurs of my generation but I do look at what has happened to business in Jersey over the last fifty years to understand what is happening now.
Aside from ChannelEye.Media, which social media accounts do you follow?
I'm really enjoying RampArts on Instagram, Georgina Noel does amazing things on Facebook if you are interested in mindset which a spiritual edge, and on Linkedin I'd have to send you to Mark Gaisford who's videos really helped my focus my own 'voice'
What do you do in your downtime?
I have two children. My daughter enjoys everything Pokemon and my son has been raiding my Doctor Who DVD collection.
What music do you listen to?
Jazz. I bought a DAB radio for the car just so I could listen to the Giles Peterson show on BBC 6 Music on Saturdays.
Are you listening to any podcasts at the moment?
There isn't enough Jersey based podcasts. When I am not making my own podcast about video makers i Jersey I might be listening to Creative Rebels or incredibly naughty Joan and Jericha (strictly adult listening)
What book are you reading at the moment?
I've got a lot of CIM homework to do so probably a book about Digital Marketing.
What is your favourite gadget?
"Hey Google! Play favourite playlist!"
---
For more information about Alastair:
---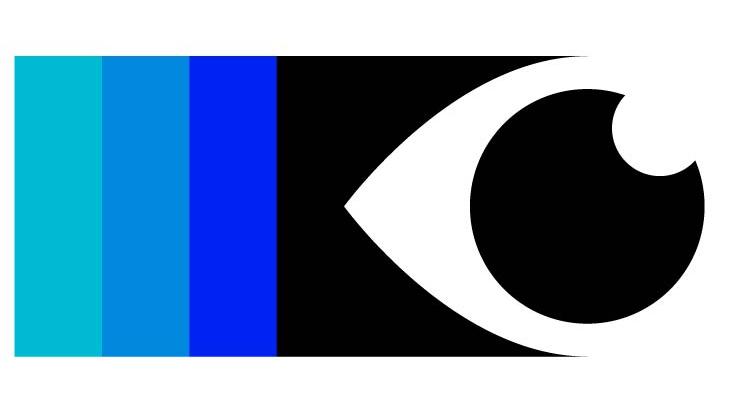 Are you a Channel Islands entrepreneur/startup who would like to be featured in Channel Eye?  If so, please drop an email to newsroom@channeleye.media