LibertyBus will operate to their full printed timetable again from Monday 19th April.
All departures and arrivals published in the August 2020/21 printed booklet will be running, apart from Route 14, which will only be running from Saturday 28th May.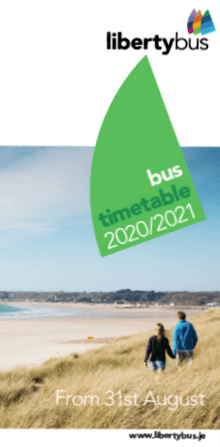 This timetable will see a welcome return to more frequent peak time and later services to support the reopening of hospitality and our customers returning to the office.
Kevin Hart, Director, told Channel Eye: "It has been a very difficult year for everyone, but now the work from home order has been lifted, we are incredibly pleased to be able to revert back to the full timetable to accommodate the increase in passenger numbers travelling to and from work, and to help support the hospitality industry in the evenings and weekends. We would like to thank all of our customers for their continued support over this challenging year."
It is anticipated that this timetable will be in place until the end of this year, however, as the situation with Covid-19 is continually changing and should there be any significant developments over the summer, the timetable will always be subject to change.
For the time being, the wearing of a face covering is still a condition of travel.
Timetable booklets will be available from Liberation Station and their website.