Holed up at home and dreaming of the world beyond your front door? Bored of wanderlusting over old travel photos and tired of virtual museum tours?
There are other ways to experience the benefits of travel without having to leave your home. Yes, really. 
Immerse yourself in the food of another country from within your own kitchen. Turn your dining room in to a language school. Make the most of your exercise time by taking up a new activity and exploring new areas.
Think of lockdown as a staycation, of sorts. So until we can take to the skies and hit the high seas again, here are a few ways to experience the joy of travel, lockdown style.
Plan your next trip
For some people, planning a trip can almost be as fun as the trip itself. There's no better time than a lockdown to make a bucket list of all the places you've wanted to visit and get stuck into the research. Go as far as getting that itinerary ready – what to see, where to stay, what to eat. It's important to look ahead. 
Learn a new language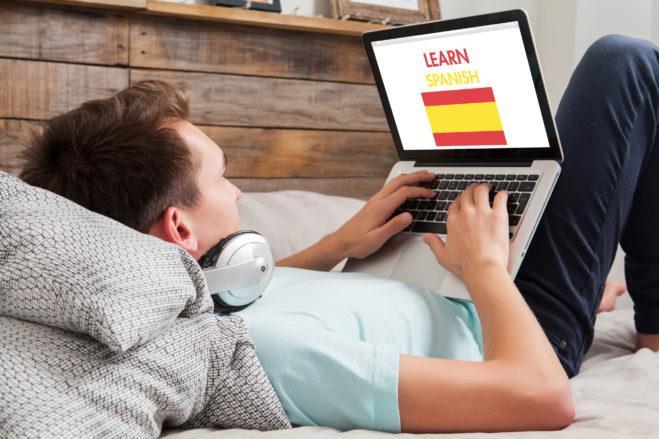 Think of lockdown as the gift of time, and time is precisely what you need to learn a new language. One of the great joys of travel can be attempting the local lingo and now's a golden opportunity to put your all into it. Take online classes with Babbel or Rosetta Stone, or try the popular app Duolingo.
Cook around the world
Food is one of travel's biggest pleasures and there's no reason why you can't bring the flavours of the world to your very own kitchen. There are plenty of online tutorials aimed at helping keen cooks authentically recreate their favourite dishes from around the globe. If you're craving that pasta ragu you once had in Florence, check out Past Grannies on YouTube, where you'll find tutorials from real Italian nonas.
Make the most of your outdoor time
Thank goodness for the two hours of outdoor exercise permitted. If you didn't exercise enough, this is your chance to explore the island in a whole new way, whether it be on bike, foot, kayak or paddle board. If exercise is already part of your routine, mix things up by exploring new trails or swimming in new bays. Rediscover what's on your doorstep.
A home spa experience
If pampering is high on your list of travel priorities, then why not try and recreate the experience at home? Think candles, freshly laundered towels and a bathrobe, cucumber water, essential oils, and fresh fruit. Stream panpipe music, download a mindfulness app, live-stream yoga classes, and even try some DIY beauty products, from bath bombs to body scrubs.