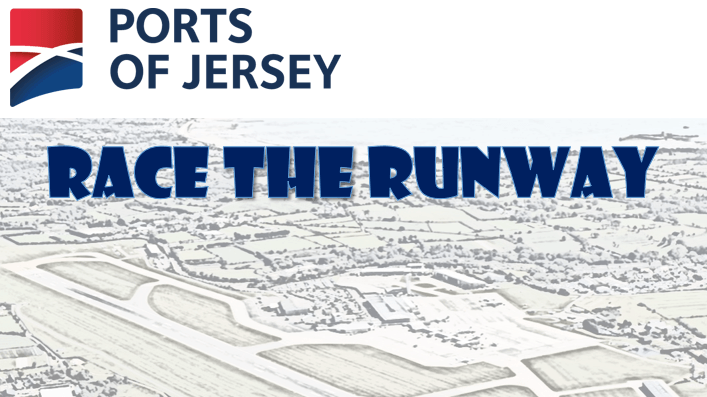 Race the Runway for Breast Cancer Support
A 3.4km Fun Run – see the airport runway from a unique perspective! Join the Ports of Jersey Race the Runway event!
This event is for supporters of Breast Cancer Support Jersey, who have purchased a ticket. Tickets are priced at £20 per entrant, in addition you are welcome to fundraise for, or make a donation to Breast Cancer Support Jersey.
Please ensure you bring PHOTOGRAPHIC ID, in the form of a passport or driving licence to comply with security regulations for the airfield. Sadly, if you forget your photographic ID, security will have no choice but to turn you away, so please please please remember to bring it with you.
If you are accompanying a young person under 16 who does not have a passport, please email  in advance and Ports of Jersey will advise you of an alternative form of identification.
We do hope you will join us after your run for a free soft drink and little nibble in the Jersey Aero Club and to collect a Ports of Jersey medal!