Pop Up exhibition with Shan O'Donnell and Nicole Sheppard
ArtHouse Jersey welcomes the latest in their pop up art exhibition series, this time with local artists Shan O'Donnell and Nicole Sheppard (pictured). Islanders are invited to 'pop up' to Greve de Lecq Barracks on Saturday 19 & Sunday 20 August 2023, between 10am and 5pm to enjoy the art on show in our unique exhibition space.
This series provides an opportunity for the public to meet with artists and learn more about their work and practices in person.
Shan O'Donnell studied BA Documentary Photography at USW Cardiff. Through a combination of documentary and performative approaches, their practice explores the gendered experience, both personal and within contemporary and historical capitalist Britain. O'Donnell's practice is informed by photographs, text, audio, moving stills and archival research. They were the former Digitisation and Outreach Coordinator at the Societe Jersiaise Photographic Archive and the current Digitisation Officer at Jersey Heritage.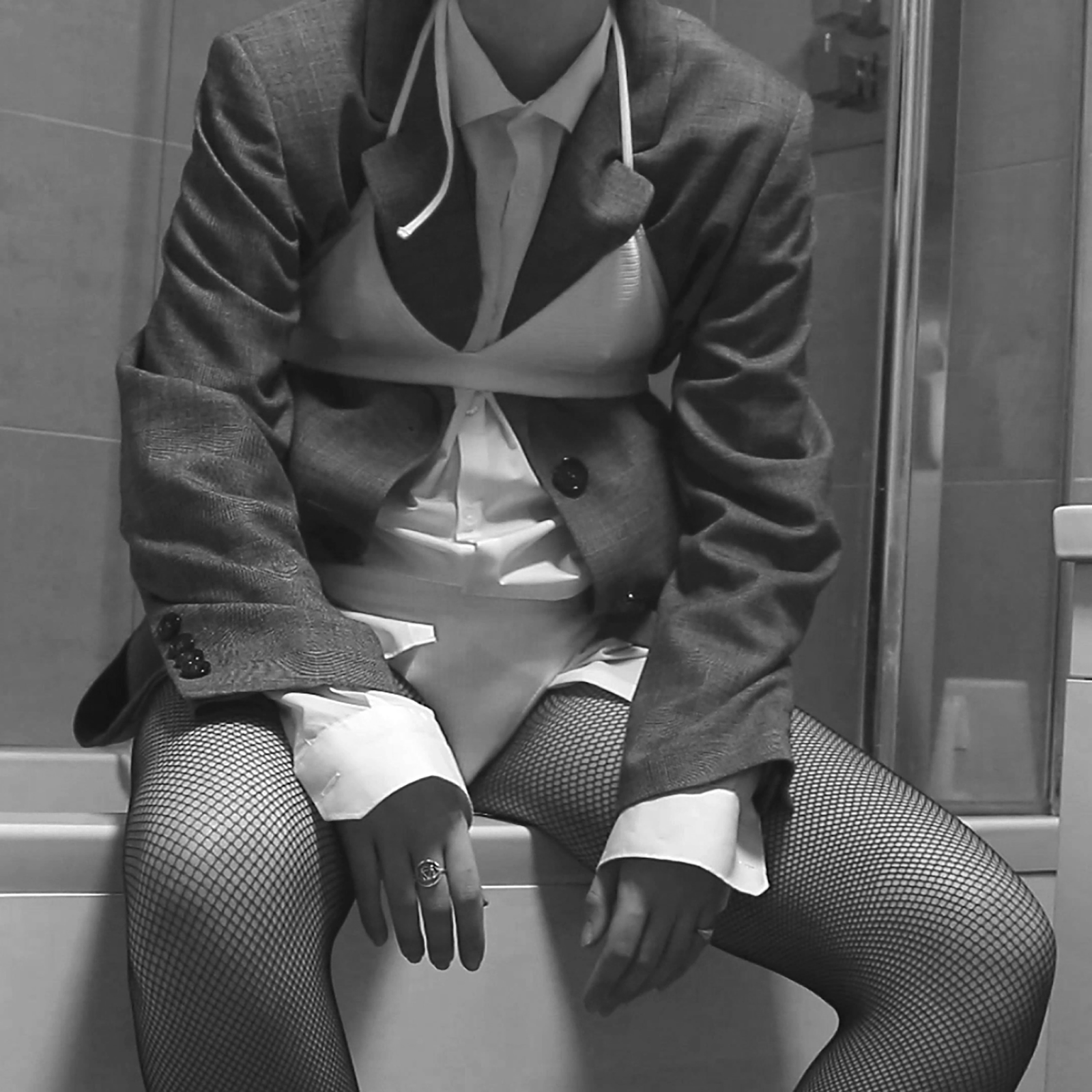 O'Donnell will exhibit 'Not The Way The River Flows', a photographic series that playfully explores masculinity and femininity through self-portraits. From stills taken of the artist performing scenes in front of the camera, this project aims to show the inner conflicts that they have with the gendered experience. It reveals the pressures, stereotypes and difficulties faced with growing up in a heavily, yet subtly, gendered society and how that has impacted the acceptance and exploration of the self.
Shan O'Donnell said: "From the Suffragette movement in Wales to local drag queens in Jersey, my practice explores the multifaceted gendered experience both contemporary and historical. I've been greatly inspired by many artists, to name but a few; Claude Cahun, Nan Goldin, Martin Toft, Tereza Zelenkova, Clare Rae, Tom Pope, David Barnes.
"They have all influenced how I interact with my subject matter and the camera. Sharing my project, That's Not The Way The River Flows, through an ArtHouse Jersey Pop Up exhibition for the first time, I am intrigued to see how a local audience responds to my work. I will also be sharing a sneak preview of my ongoing project, Guys and Dolls."
Nicole Sheppard is a multimedia artist who graduated from Manchester School of Art in 2022. She explores her relationship with the everyday, challenging human sensory reception in a playful and exciting way. Her process-led practice aims to visually challenge our understanding of everyday objects.
Sheppard will be presenting 'At Grass Roots, 2023' an installation which sculpturally investigates the relationship between waste material, everyday objects and
construction. The piece is formed through an assemblage of locally sourced materials such as rope, string, wire, cable, fabric, rubber and garden waste. It asks the viewer to separate and consider the materiality and form of the interconnected matter.
Nicole Sheppard said: "Exhibiting at ArtHouse Jersey's HQ at Greve de Lecq Barracks is an exciting opportunity and I am really looking forward to seeing my installation At Grass Roots, in the space. My work explores new materialist and post-human theories and I am excited to see how the public interacts with the work in the space."
The ArtHouse Jersey Pop Up with Shan O'Donnell and Nicole Sheppard will take place at Greve de Lecq Barracks on Saturday 19 & Sunday 20 August 2023, between 10am and 5pm both days.