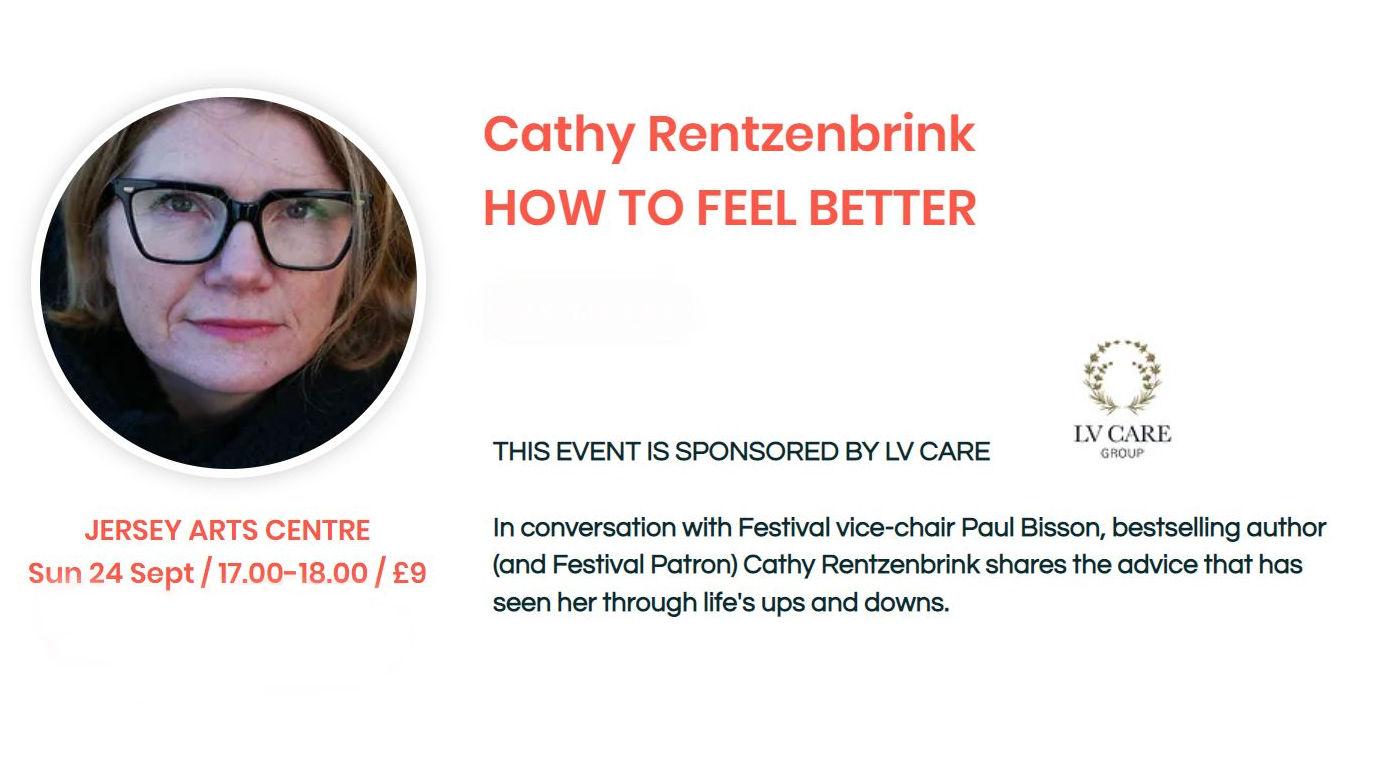 Jersey Festival of Words: An evening with Cathy Rentzenbrink
LV Care Group, operaters of the Listening Lounge, a service supporting islanders with their mental health and wellbeing, is sponsoring an event at Jersey Festival of Words aimed at helping people feel better.
Bestselling author Cathy Rentzenbrink will be sharing her advice from her latest book 'How to Feel Better'.
She will be in conversation with Festival vice-chair Paul Bisson on Sunday 24th September at 5 p.m. at Jersey Arts Centre.
The Sunday Times describes the guide as a 'generous and important addition to an expanding shelf of therapeutic memories that help us blunder through modern life.'
Previously published as 'A Manual for Heartache', this revised edition contains a new introduction from Cathy and an inspiring addendum of advice from other authors including Rob Delaney, Kate Mosse and Nina Stibbe, on what they do to feel better, whatever the world throws their way.
LV Care Group's COO Chris Shelton said: "We're delighted to be sponsoring this evening featuring such an acclaimed memoirist who speaks and writes on life, death, love and literature. Cathy, who believes everyone's life would be improved by picking up a pen will be offering advice based on her own story. It promises to be a great evening and we hope it will help people overcome things that might be getting in their way and help them to feel better!"