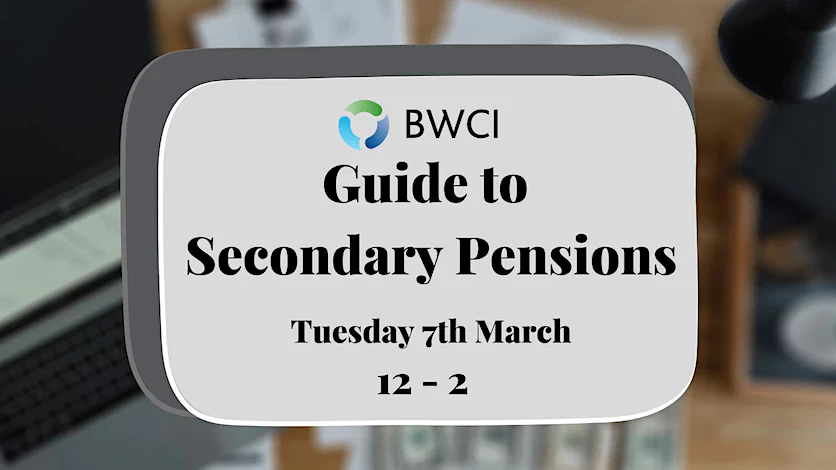 Guide to secondary pensions
Are you and your company ready for Secondary Pensions?
After 10 years in the making, secondary pensions have been approved by our deputies at the November 2022 States meeting. This is Guernsey's biggest shake-up of the pensions industry in a generation. Going forward, thousands of islanders who do not have a workplace pension will be offered the opportunity by their employer to sign up for one.
For employers who are struggling to juggle lots of demands, it's understandable that secondary pensions can seem daunting. So, in order to help employers prepare, we thought it might be useful to go through the 'Why, When, How, Who, What'.
A light lunch will be served at the start of the event, please let us know any dietary requirements ahead of time via office@guernseychamber.com.
This event series is kindly sponsored by BWCI.