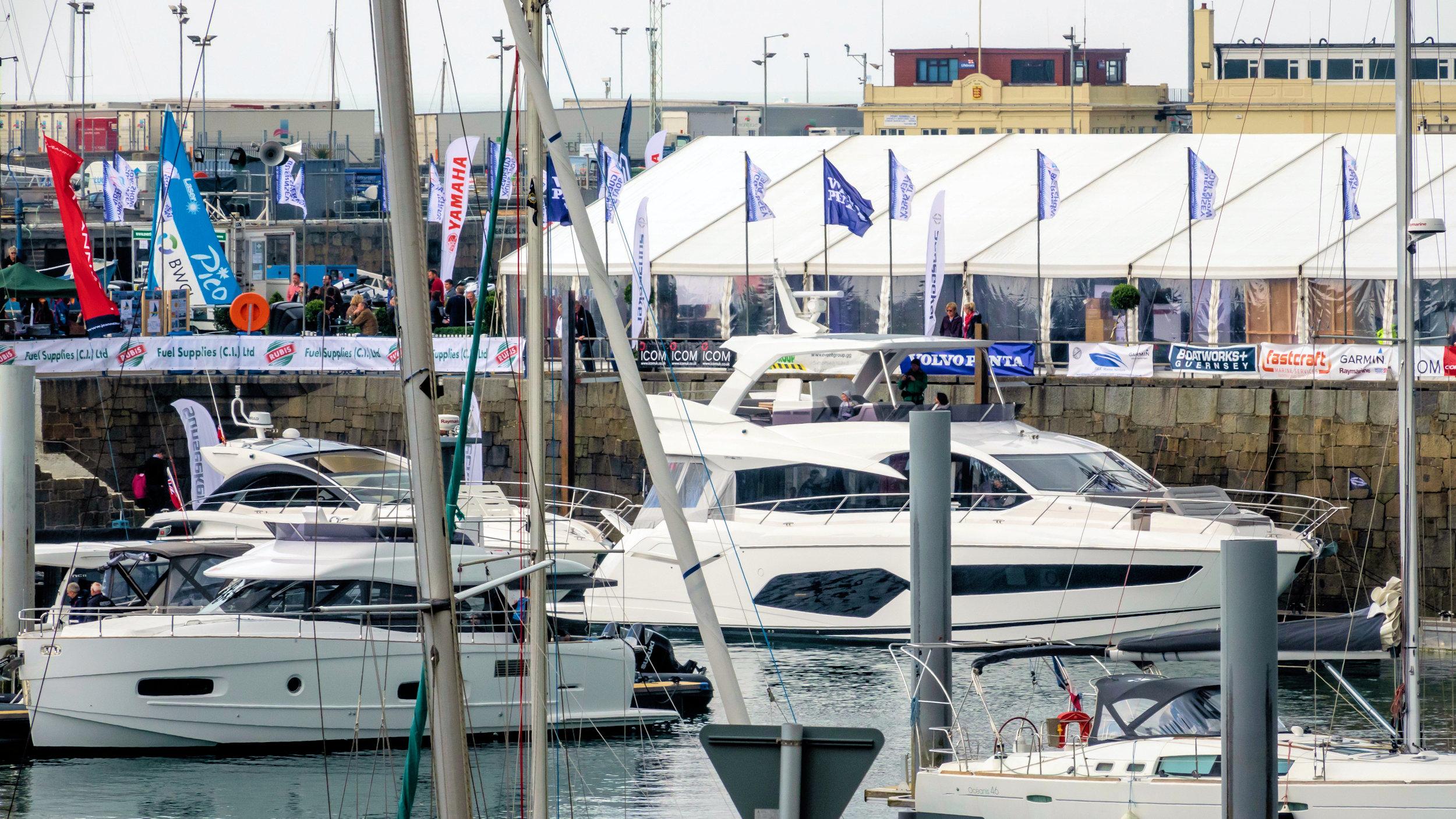 Guernsey Boat Show
Organised by Guernsey Marine Traders Association, visitors will be treated to a display of some 40 leisure vessels moored on the north side of Victoria Marina, access from the Crown Pier.
David Norman, President of the Guernsey Marine Traders Association is really pleased to see its return again after an absence since 2019.
"It's great to have this event back.  There will be a marquee on the end of the Crown Pier with land based marine exhibitors and also food and beverages on offer.  Various marine traders will be displaying their latest maritime equipment and a good variety of motorboats, and some yachts will be on show."
Guernsey Ports will also be present offering support and information to potential boat buyers and current mooring holders as well as providing key information on waiting Lists, the mooring allocation process, Ships Registry and Coastguard.
Kieran Higgs, Assistant Harbour Master said; "Our Sarnia workboat and dive barge will be inside the Vitoria Marina with Guernsey Ports staff.  These are fascinating crafts bespoke to all sorts of marine engineering/maintenance support across both our harbours.  We will also have our Harbours rib and staff on site talking about a variety of roles they play at Guernsey Ports and the RNLI."
The Guernsey Boat Show will run on Friday 21st and Saturday 22nd April from 10am until 6pm  The end (north/south running leg) of the Crown Pier will be closed to parking on these days although the main part of the pier will remain open.