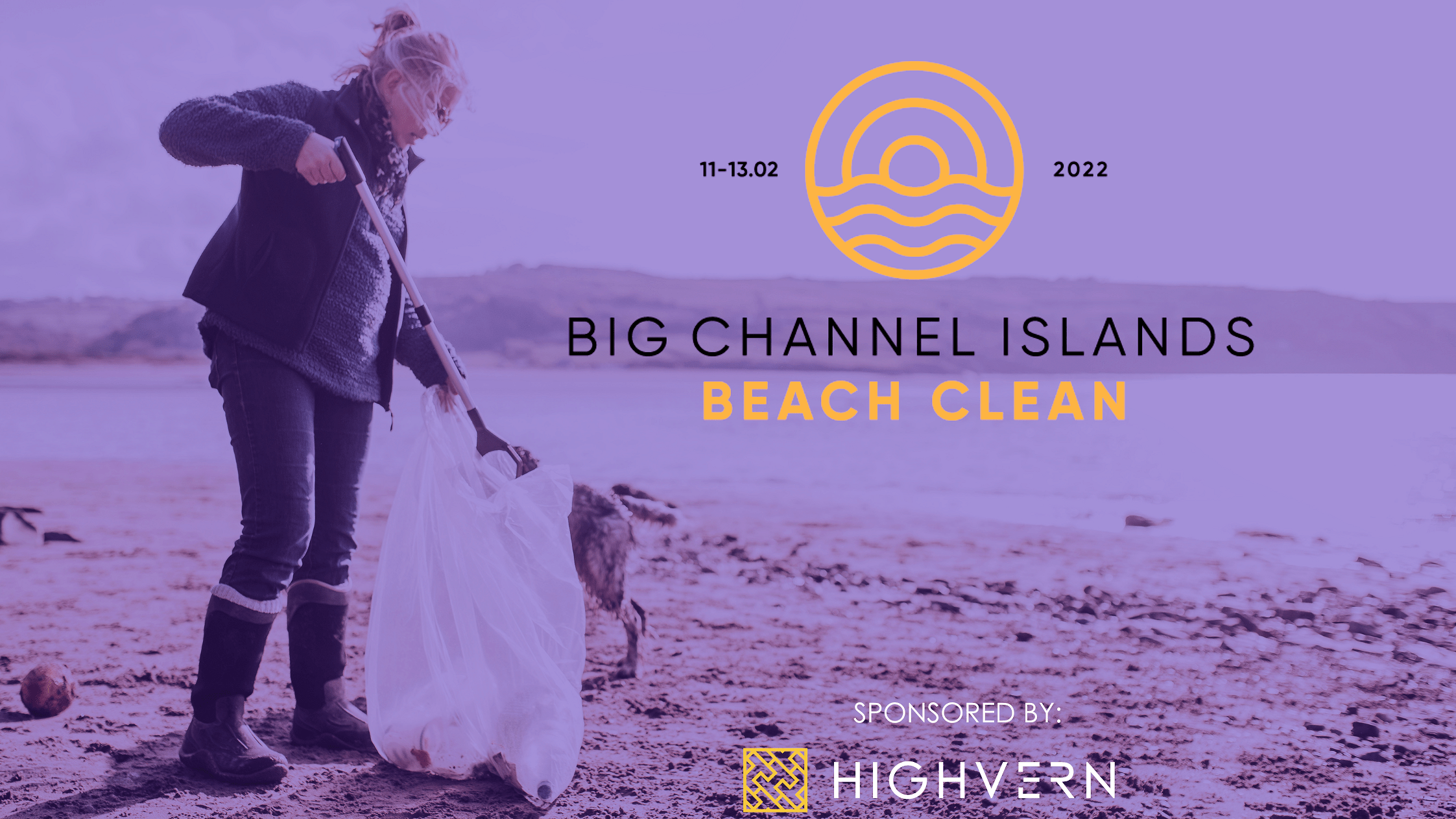 The Big Channel Islands beach clean
The 4th Annual Big Channel Islands Beach Clean (BCIBC) is asking us all to #loveyourbeach this Valentines weekend, with beach cleans set to take place in Jersey, Guernsey, Alderney and Sark on 11th-13th February.
The event promises to be bigger than ever this year thanks to the support of sponsors Highvern who are encouraging corporates, community groups and islanders to brave the cold weather for the sake of their beaches and to protect island marine life.
Now in its fourth year, the beach clean series has been organised by a group of charitable bodies including Littlefeet Environmental, the National Trust for Jersey, Alderney Wildlife Trust, La Societe Sercquise and the Clean Earth Trust.
Courtney Farmer, Jersey event organiser and co-founder of Littlefeet Environmental said: "We are very fortunate this year to have the backing of Highvern as our sponsors who will not only be helping us to spread the message to rally more support, but who will allow us to clean more beaches throughout the Channel Islands thanks to their crew of volunteers.
Helen Quin, from the Clean Earth Trust in Guernsey, said: "Last year more than 800kg of waste was collected from beaches across the Channel Islands by more than 360 volunteers. We're hoping that without lockdown restrictions people will be more eager to get out and take part. With plastic consumption rapidly rising, our beaches and wildlife continue to need your help!"
Rowie Burcham, Outreach Officer for the Alderney Wildlife Trust, said: "The BCIBC is one of the best examples of the Channel Islands working together and we hope that this will go on to inspire more projects which work to ensure a thriving natural environment where wildlife is acknowledged as playing a vital role in addressing our islands future needs."
Whilst the Channel Islands are famed for some of the cleanest beaches in the world, they are not immune to the effects of tidal flow which can often see plastic and debris washed up from all over the globe. As well as purging beaches of all litter, the organising charities will also be recording the types of rubbish collected to analyse their impact on marine life.
Martin Hall, Managing Director of Highvern, said: "As we continue to grow our ESG commitments and sustainability efforts, protecting our home and island way of life is one of our top priorities. Cleaning up our beaches is a great way to get outdoors and the whole family can get involved. As it's Valentines weekend perhaps you could even make it a date and show our islands some love."
Participants are encouraged to bring their own cleaning equipment and will be offered free teas and coffees.
Find a beach clean near you:
Alderney – Locations TBA
Guernsey – Join The Clean Earth Trust team at:
Port Grat Feb 11th 8-10am
Fort Doyle 12th 9-11am
Bordeaux 13th 10-12pm
Sark – Locations TBA
Jersey – Locations
Feb 12 – Ouaisne Bay – 10:00am – Littlefeet
Feb 12 – Long Beach – 11:00am – 'Environmental Grouville Group' (Meet @ The Hungry Whale)
Feb 12 – Green Island – 11:30am – 'Highvern'
Feb 13 – La Pulente – 10:00am – Littlefeet
Feb 13 – La Mare – 10:30am – 'Highvern'
Feb 13 – Seymour Tower – 11:00am – 'Environmental Grouville Group'
Click the 'More information' button to keep up-to-date with the locations nearest you, together with guidelines.